Electrical work sparks 4-alarm fire in Frankford
FRANKFORD - A four-alarm fire tore through a building in Frankford Saturday night, destroying an auto body shop and several surrounding buildings.
Fire officials say the inferno happened on the 4200 block of Adams Avenue shortly after 9 p.m.
"That's my first garage. That's the first garage I had for almost nine years," owner Varien Harris said.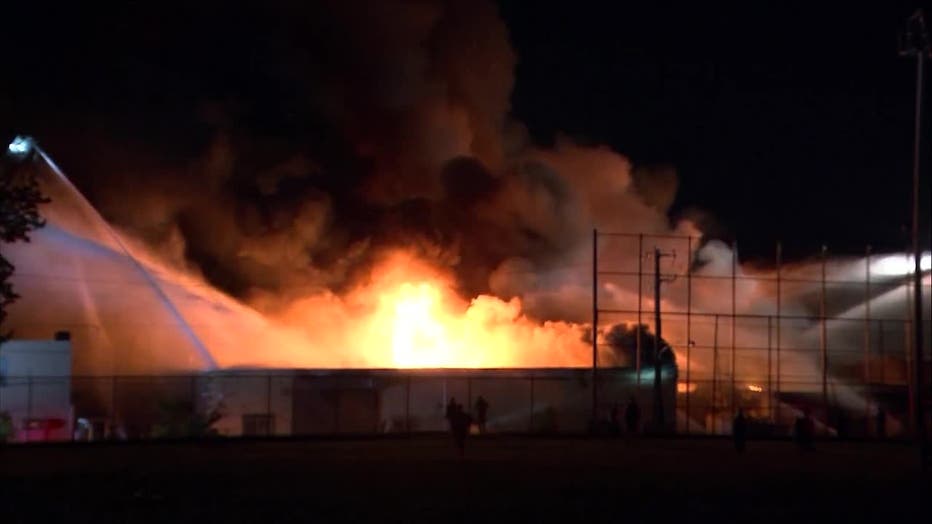 The fire was snuffed around 11:30, but a wake of destruction claimed an auto body shop and three surrounding businesses.
The charred aftermath of his business sizzle under streams of firetruck water and knowing his family's beloved pet dog, Queenie, didn't have a way out.
Harris says he left his shop, Van's Exclusive Auto on Adams Avenue, Saturday night.
Around 9:15, he got the call that it was on fire.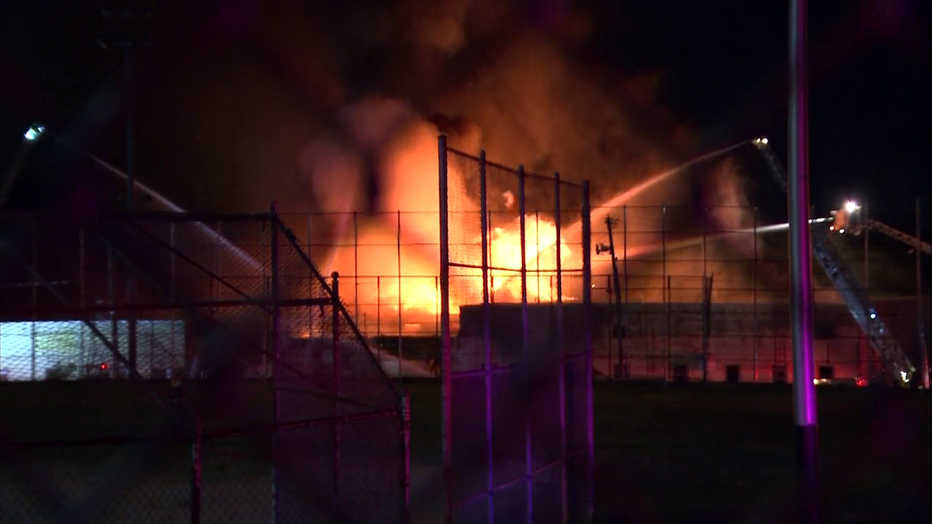 4-alarm vacant building fire in Frankford.
A neighbor allowed FOX 29 the use of video of the flames.
The Philadelphia Fire Department says 140 firefighters responded to what turned into a 4-alarm blaze.
Harris says his employee told him an electrical socket sparked and despite trying to use a fire extinguisher, the flames spread fast.
"It went haywire and by the time they were trying to get the dog, they were saying, they couldn't open the door. That's one of my kids. Yeah. That's one of my kids. She was a super smart dog, super smart, " Harris explained.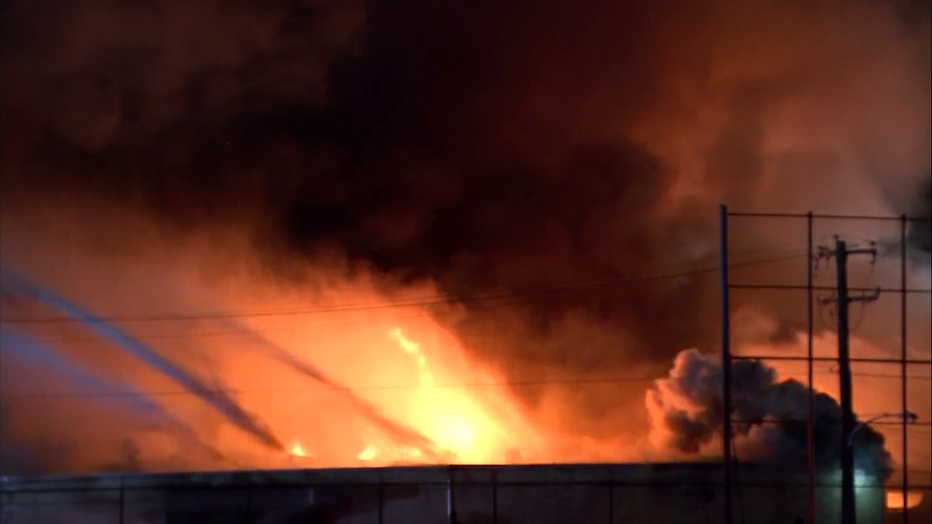 Frankford auto repair shop fire.
"We heard like a pop and then, a few minutes later, there was another pop and then, a few minutes later, there was another pop," said witness Karen Marsland.
Marsland and other neighbors say the explosions were so powerful they shook the homes close by. No homes were damaged, but the flames felt dangerously close.
"It was very scary. Our initial thought was just to get out of the house," Marsland added.
One neighbor put up a sign outside her home Sunday morning, as crews worked into their twelfth hour continuing to put out hot spots. Within the smoky aftermath, the water created a rainbow. A glimmer of hope for Harris, as he focuses on the positive.
"I'm just glad that nobody got hurt. That's the main thing. God will help. God will take care of it all," Harris said.