Ex-Fort Worth officer indicted for Atatiana Jefferson's murder
FORT WORTH, Texas - A Tarrant County grand jury has indicted the former Fort Worth police officer who fired into a home, killing Atatiana Jefferson.
The grand jury on Friday indicted Aaron Dean on the charge of murder.
Dean was one of the officers who responded to Jefferson's home on Oct. 12 after a neighbor called to report seeing her door open in the middle of the night.
Fort Worth police released portions of his body camera video. It shows him walking around the perimeter of the house with a flashlight and gun drawn.
Investigators said when Dean got to the back window, he saw someone standing inside the home.
After "perceiving a threat," the officer can be heard saying, "Put your hands up. Show me your hands," before immediately shooting through the window at the person inside.
The single shot killed Jefferson, who had been awake playing video games with her 8-year-old nephew at the time.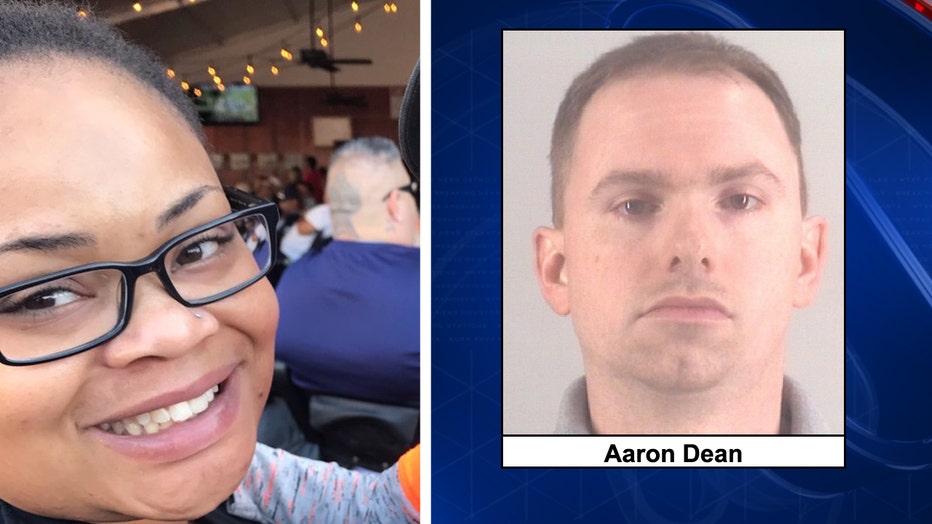 Jefferson's ailing mother, Yolanda Carr, spoke to the media Friday via video conference. She was brought to tears from her hospital bed after learning of Dean's grand jury indictment.
"He murdered my baby in my home," she said through tears. "And I know she wasn't doing anything. She didn't do anything wrong!"
Jefferson's sister, Ashley Carr, also spoke on behalf of the family reacting to Friday's news.
"It was surreal because it was kind of facing the fact that this is the reality that we are having to face at this moment," she said.
The family just celebrated Jefferson's 29th birthday on Thanksgiving Day and now looks forward to their first Christmas without her.
"We would take my nephews to go look at Christmas lights and drink hot cocoa and things like that," Ashley said. "And they're missing those things. They're asking for those things."
While a gag order prevents the family and their attorneys from discussing specifics about the case, their attorneys do want a special prosecutor assigned to the trial.
"We need somebody who can come in just leave prosecute and ask for punishment if there is a conviction that reflects the crime," said family attorney Justin Moore.
They say they're not interested in a plea deal and are optimistic about getting justice.
We still know that there's a great deal of work to do," said family attorney Lee Merritt. "An indictment is really a preliminary step to justice."
Merritt says he has prepared a civil case to file pending the outcome of the criminal case. That trial will be held in the 297th district court by the same judge who presided over Jon Romer, the former Fort Worth police officer convicted last week of aggravated perjury.
While a trial date has not been set, Merritt says it could begin as early as next summer.