Family of woman decapitated in Utah national park by swinging gate to get $10M in damages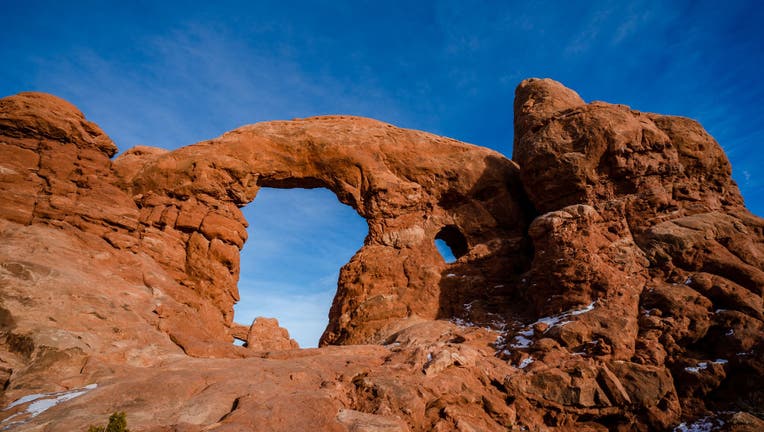 article
A federal judge ruled Monday that the U.S. will shell out more than $10 million in damages to the family of Esther Nakajjigo after she was killed in an accident at a Utah national park in 2020. 
Attorneys representing her family celebrated the decision, saying it was the largest federal wrongful death verdict in state history. 
"By his verdict, Judge Bruce Jenkins has shown the world how the American justice system works to hold its own government accountable and greatly values all lives, including that of Esther Nakajjigo, a remarkable young woman from Uganda," Randi McGinn, the family's attorney, said in a statement, according to The Associated Press.
The 25-year-old Ugandan human rights activist and her husband Ludovic Michaud were on vacation just months after their wedding. 
UTAH LAWMAKER ACCUSED OF 'INTIMIDATING' POLICE OFFICERS WHO ARRESTED HIS SON
On the edge of Arches National Park, a metal gate that was normally secured with a lock was left untethered. Recreation areas had recently opened following COVID-19 pandemic-related closures. 
As Nakajjigo and her husband were leaving the park, gusting wind flung the gate around rapidly. The force was enough to slice through the passenger side door of their car, decapitating Nakajjigo as her husband sat in the driver's seat.
Because neither her family nor the U.S. disputed the facts surrounding the case, the civil suit focused on the amount of damages that were merited. Lawyers representing Michaud and Nakajjigo's parents asked for $140 million in damages, while the government said an appropriate award would be roughly $3.5 million.
MAN KILLS WIFE, HIMSELF IN DEATH VALLEY, CALIFORNIA, LEAVES NOTE EXPLAINING WHY HE DID IT
Ultimately, Jenkins awarded Michaud $9.5 million, Nakajjigo's mother Christine Namagembe $700,000, and her father, John Bosco Kateregga, $350,000.
Attorneys had haggled over estimates of Nakajjigo's earnings potential. She was the host of a solutions-oriented reality television series in Uganda.
McGinn likened Nakajjigo to a nonprofit CEO for an American charity and said she would have likely made millions throughout her life. Attorneys representing the U.S. commended her work, but noted that her most recent job was working at a restaurant and making $15 an hour.
CLICK HERE TO GET THE FOX NEWS APP
Jenkins said the government had provided "a more reasonable projection" of Nakajjigo's earnings potential.
The Associated Press contributed to this report. Read more of this story from FOX News.