Fan falls over railing into bullpen at Phillies-Red Sox game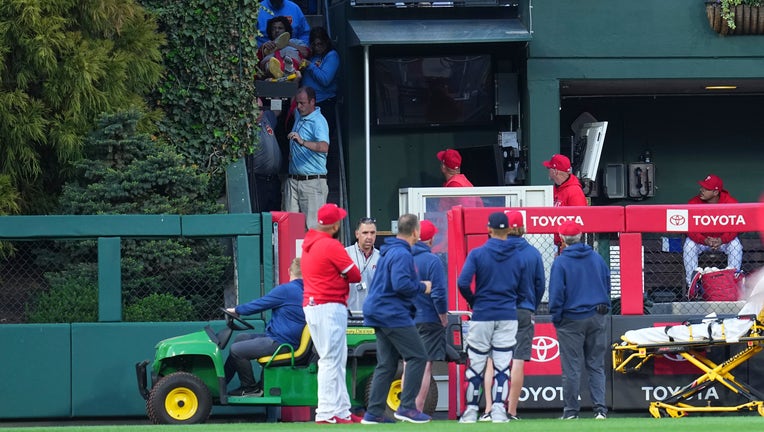 article
PHILADELPHIA - A spectator fell over a protective railing and into the Red Sox bullpen in the top of the first inning of Boston's game against Philadelphia at Citizens Bank Park on Friday night.
The fan was taken to the trauma center at Thomas Jefferson University Hospital, according to medical personnel on the scene, after he tumbled one level from an open concourse into the Boston bullpen in right-center field.
Masataka Yoshida, Boston's second batter, was facing Philadelphia's Zack Wheeler when Phillies reliever José Alvarado ran from the bullpen into the outfield. Medical workers quickly ran out to the second level of the bullpen as Red Sox relievers looked on nearby.
Security personnel immediately cleared fans from the railing in Ashburn Alley, which sits close to the visiting bullpen, as medical responders attended to the fan, who was wearing a Phillies jersey.
The spectator was strapped to a backboard and taken from the bullpen and field on a stretcher and a cart.
NBC Sports Philadelphia reported that the spectator fell after trying to retrieve a ball that had been tossed to fans and landed into a flower bed at the base of the railing.
The game resumed after about a 10-minute delay.