5 hospitalized after flames destroy Camden County home, officials say
PENNSAUKEN TOWNSHIP, N.J. - A Camden County house fire that caused multiple injuries on Memorial Day is under investigation, officials say. 
According to authorities, Camden County firefighters responded to a fire on the 3000 block of Finlaw Avenue just after 5 a.m. on Monday. 
FOX 29's cameras captured significant damage to the property after flames tore through the property. 
MORE LOCAL HEADLINES
The Pennsauken Fire Department says responding crews arrived on scene and found heavy flames on the first and second floors.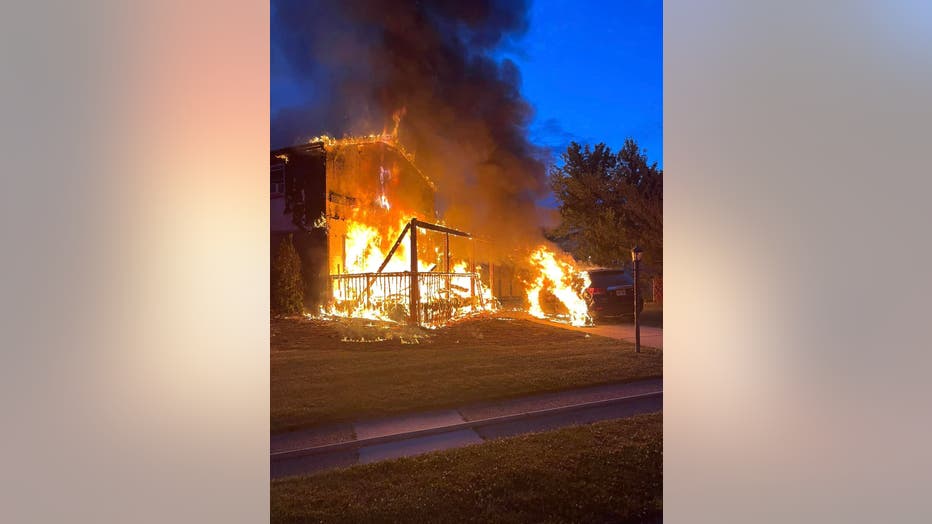 Firefighters responded to a home on Finlaw Avenue in Pennsuaken Township that was engulfed in flames and sent five people to the hospital, officials say. 
Officials say a person was trapped in the basement of the property and firefighters were able to rescue them. 
Another victim jumped from a second-floor window to escape the flames, according to authorities. 
Fire officials say five people were transported to local hospitals. Two were initially in critical condition, but only one remains critically injured as of Monday afternoon. Four of the victims are now stable, according to authorities. 
The cause of the fire remains under investigation, officials say. 
This is a developing story. Check back for updates.