Joran van der Sloot has fans 'all over the world' who send Natalee Holloway suspect hundreds per month: lawyer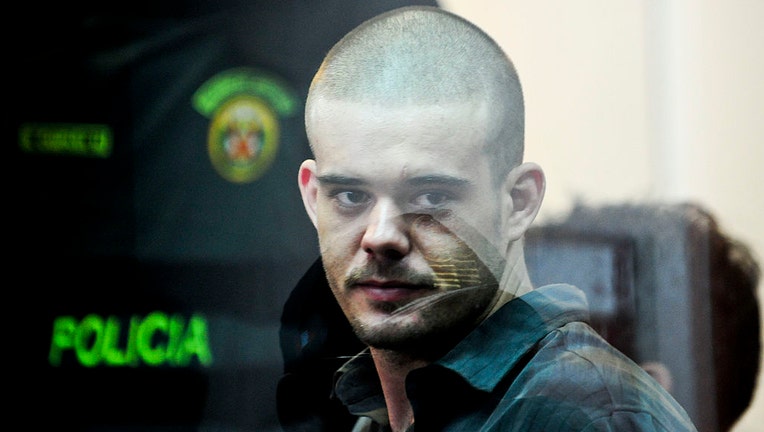 article
Joran van der Sloot, the prime suspect in the 2005 disappearance of Natalee Holloway, has "fans" worldwide who send him an average of $400 per month, according to his Peruvian lawyer.
Van der Sloot is the prime suspect in Natalee Holloway's disappearance during her senior class trip to Aruba in May 2005 with Mountain Brook High School of Alabama. 
He's facing charges of wire fraud and extortion in the United States after allegedly trying to sell Beth Holloway, Natalee's mother, information on where her daughter's body was located. The Peruvian government ruled earlier in May that he would be temporarily extradited to face trial in the U.S.
Federal prosecutors say van der Sloot asked for $250,000 — $25,000 up front for the information and the rest being paid out when the body of Natalee Holloway was positively identified.
NATALEE HOLLOWAY CASE: PERUVIAN INTERPOL CHIEF REVEALS HOW JORAN VAN DER SLOOT EXTRADITION WILL GO DOWN
Van der Sloot lied about Natalee Holloway's whereabouts, prosecutors said.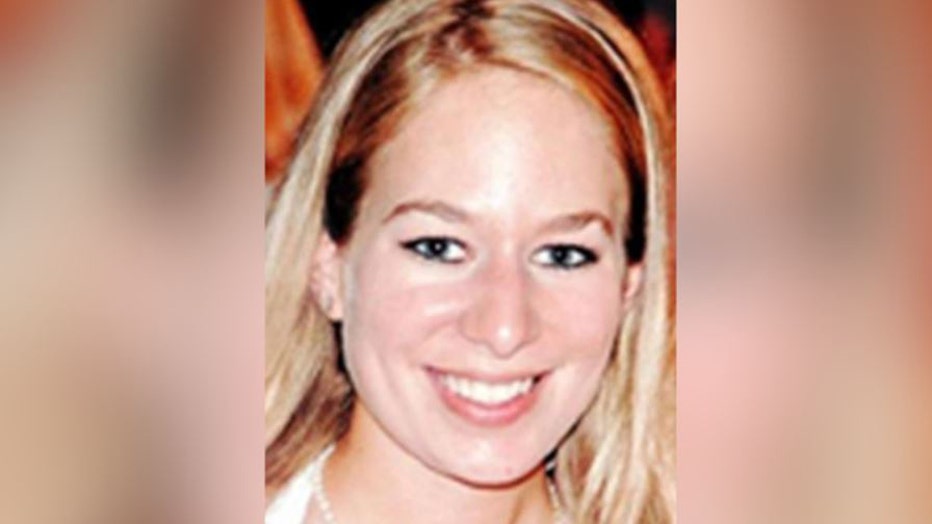 Natalee Holloway was last seen alive in Aruba while on a Mountain Brook High School senior trip. (Federal Bureau of Investigation)
His lawyer, Maximo Altez, told Fox News Digital that van der Sloot has worldwide fans who send him money monthly while he's in prison. Altez says van der Sloot responds to all the women who send him letters.
"All his fans from all over the world sent letters to Joran. I rented him a P.O. Box to receive them. Some letters brought 10 euros, 20 euros, 5 dollars. They were girls who wrote and sent him letters with money, and he answered them all," Altez said.
NATALEE HOLLOWAY CASE: JORAN VAN DER SLOOT EXTRADITION 'COORDINATION' BEGINS FRIDAY, PERU INTERPOL CHIEF SAYS
Altez added that van der Sloot receives around $400 per month.
"Maybe $400 a month ...," Altez said. "The letters did not arrive at the prison, they arrived at a P.O. Box."
Van der Sloot is in a Peruvian prison for the murder of 21-year-old Stephany Flores in 2010. His original sentence was 28 years, but he got more time because of a drug smuggling scandal in prison.
Van der Sloot isn't the only nefarious criminal suspect who receives money and letters from people around the world.
Bryan Kohberger, who is charged with the murder of four University of Idaho students, also receives love letters from people around the country.
NATALEE HOLLOWAY CASE: JORAN VAN DER SLOOT'S LAWYER REVEALS 'ILL' CLIENT IS GAMBLER, LIKE A 'DRUG ADDICT'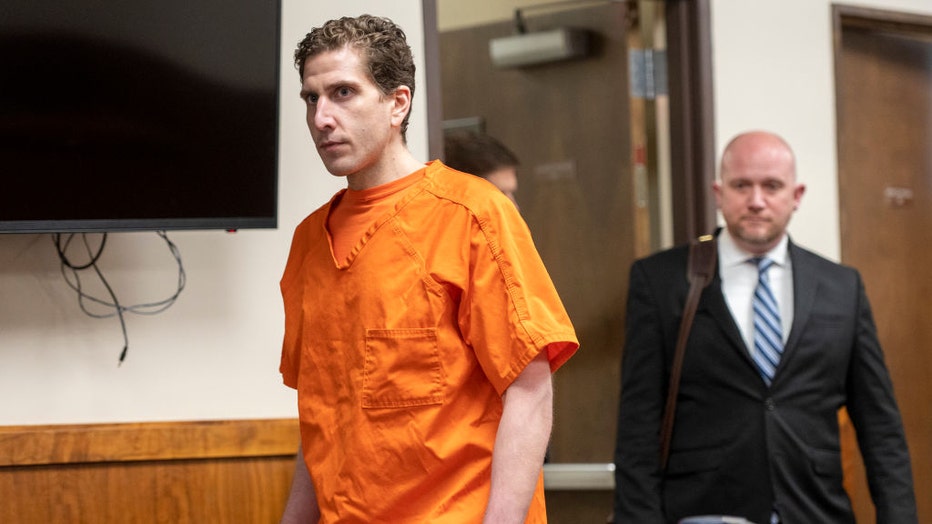 Bryan Kohberger enters the courtroom for his arraignment hearing in Latah County District Court, May 22, 2023 in Moscow, Idaho. (Zach Wilkinson-Pool/Getty Images)
One Facebook user claims to be a single mother from Kentucky and has sent dozens of love letters to Kohberger, saying the suspect is her "divine masculine counterpart."
"There are some men that if they experienced higher intimacy levels and sexual fulfillment (sic) would never go and want to find someone else to be with in those ways, and with that said, when I'm fixated on a particular person such as my love interest who I feel is more than that to me, I don't want other men," the woman, who goes by Brittney J. Hislope, wrote in a Feb. 1 post on Facebook.
Kohberger is charged with the murders of Kaylee Goncalves, 21, Madison Mogen, 21, Xana Kernodle, 20, and Ethan Chapin, 20.
Dennis Rader, known as the "Bind, Torture, Kill" murderer, also received so-called fan mail and even money while inside prison, according to his daughter.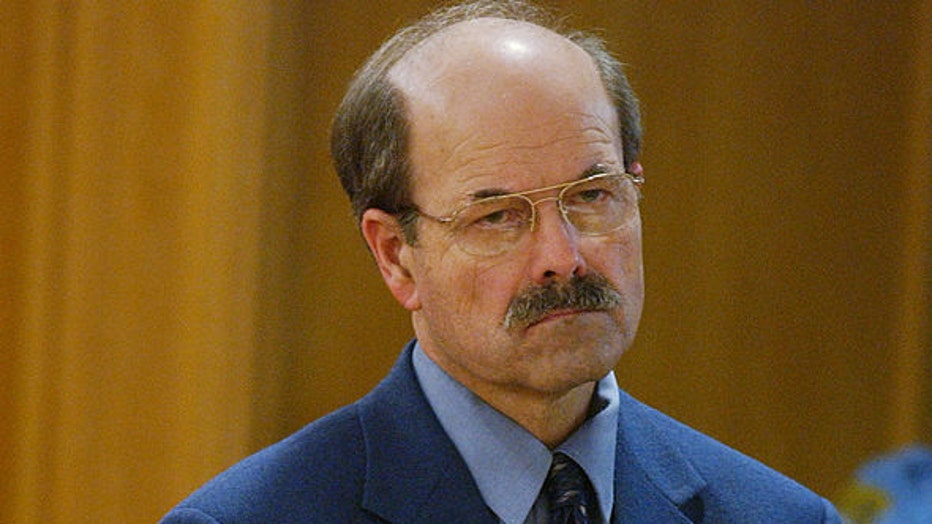 Serial killer Dennis Rader stands before Sedgwick County District Court Judge Greg Waller as sentencing is read Aug. 18, 2005, in Wichita, Kansas. (Bo Rader-Pool/Getty Images)
"I mean, he's been getting fan mail since the first day he went to jail," Kerri Rawson told Fox News Digital. "And he's got quite a large bank account. I mean, it's probably a couple thousand dollars last I knew."
Rawson said she's seeing that some women are "obsessed" with hardened criminals such as her dad.
"He gets these women all caught up in his life. And when you're in prison, it's not like you can approach somebody. They have to approach you. So these women are willingly coming to my father, you know, visiting him," Rawson said.
Natalee Holloway's mother, Beth, said in an earlier statement shared with Fox News Digital that the extradition gives a chance for justice to finally be served.
"I was blessed to have had Natalee in my life for 18 years, and as of this month, I have been without her for exactly 18 years. She would be 36 years old now," Beth Holloway said. "It has been a very long and painful journey, but the persistence of many is going to pay off. Together, we are finally getting justice for Natalee."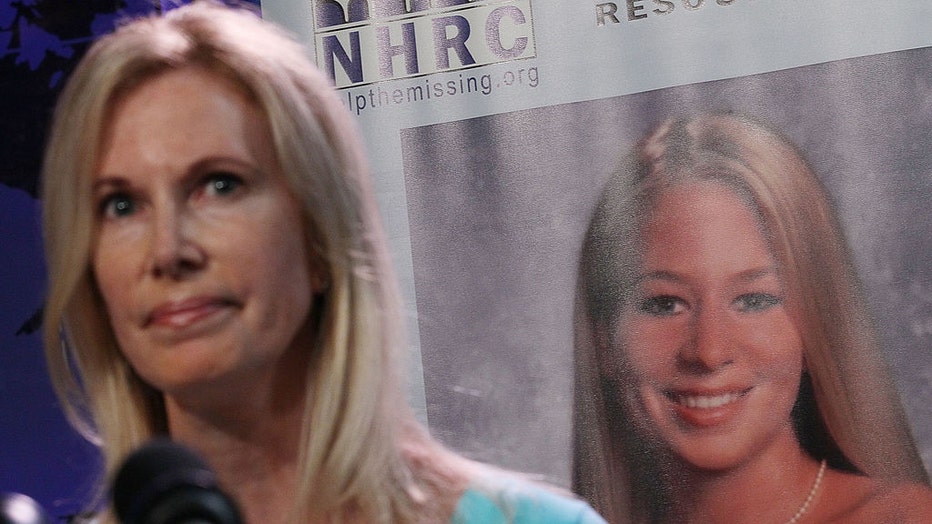 Beth Holloway fights back tears as she participates in the launch of the Natalee Holloway Resource Center June 8, 2010, in Washington, D.C. (Mark Wilson/Getty Images)
— Beth Holloway
Fox News' Michael Ruiz and Haley Chi-Sing contributed to this report.