Masks 'strongly recommended' for students, staff in Lower Merion School District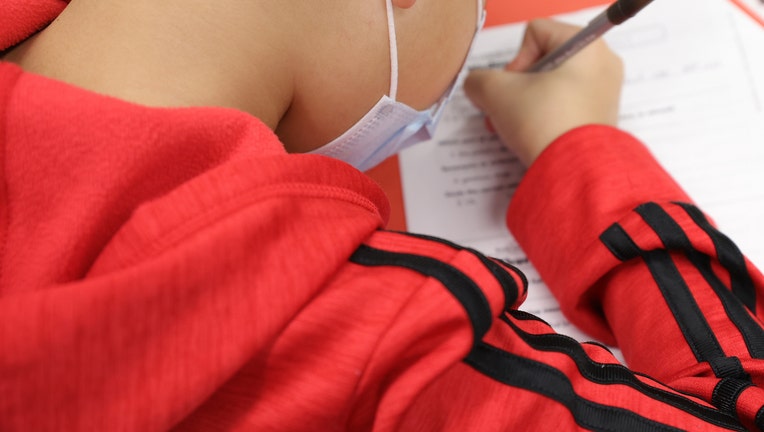 article
LOWER MERION, Pa. - Less than 24-hours after Lower Merion School District brought back its mask mandate for students and teachers under the recommendation of the CDC, the district now says masks are only 'strongly recommended'. 
In a letter to families on Thursday night, Superintendent Khalid N. Mumin said mask would be mandatory indoors and on busses for students and faculty starting Friday, May 20.
The move came after the CDC elevated Montgomery County into the 'high' COVID transmission category. When a county enters the 'high' category, the CDC recommends wearing a mask in public. 
The district walked back its indoor mask mandate Friday afternoon, explaining in a lengthy post that it will follow the county guidelines that 'strongly recommends' masking when the community is in the high level. 
Several students and staff in the Lower Merion School District have tested positive for COVID-19 over the last few weeks, according to the district. They've also had outbreaks among two dozen classes, teams, student organizations and other groups.
Officials say the vast majority of the COVID cases have not resulted in serious illness or hospitalizations, but they have impacted attendance and created staffing issues.
"I know that these changes can be disconcerting and even disheartening, as we would all like to put COVID-19 behind us," Mumin said. 
"I trust that everyone in our community understands that our Board and Administration are doing our best to consistently follow the guidance and/or requirements of the CDC and MCOPH to make what we think are the best choices for our students, staff and families, as we move toward the end of this school year."