Man fatally shot at Philly gas station; Half ton shark tracked off Jersey coast; Wildwood beach erosion
THE RUNDOWN: 
1. Video: Man killed in brazen midday shooting at busy Philadelphia gas station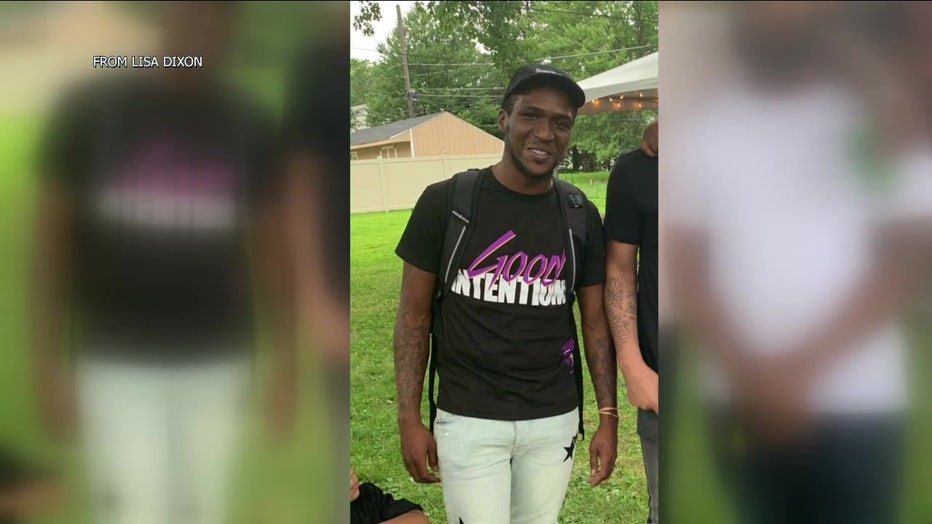 Brandon Dixon, 30, was shot and killed Monday at a busy Philadelphia gas station.
PHILADELPHIA - Shocking surveillance video obtained by FOX 29 shows a deadly broad daylight shooting at a busy Philadelphia gas station. 
According to police, 30-year-old Brandon Dixon was gunned down at the Liberty gas station on the 1000 block of East Mount Airy Avenue around 2 p.m. Monday.
Surveillance footage shows Dixon walk out of the gas station market and approach a silver SUV parked at a gas pump. 
As Dixon is standing at the pump, a red sedan pulls into the gas station and two men exit the vehicle and open fire. 
Dixon tries to run away from the shooters - both of whom brandished semi-automatic weapons - but police said he suffered gunshot wounds to the head and face.
Video shows the shooters haphazardly firing among other customers and gas pumps before they run back to their vehicle and drive away. 
Responding officers drove Dixon to Albert Einstein Hospital where he died, according to police. 
2. Ironbound: Half ton great white shark tracked off New Jersey coast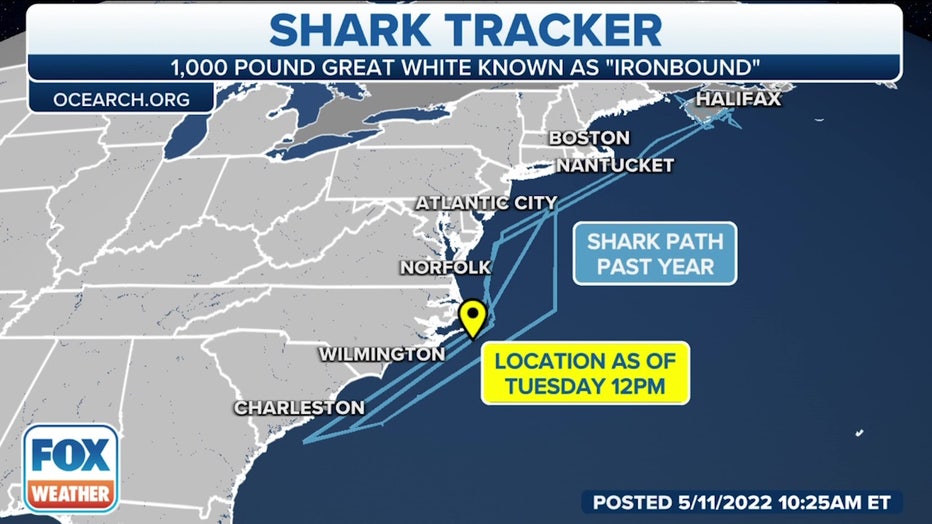 OCEAN CITY, N.J. – Researchers are tracking the migration patterns of a half ton great white shark who has been spotted off the New Jersey coast in the last year. 
Measuring over 12-feet in length, Ironbound most recently pinged near the Outer Banks in North Carolina. Researchers with OCEARCH have followed Ironbound's path over the last year which spans from Canada to the Carolinas. 
Sharks with GPS trackers, like Ironbound, will ping whenever its fin break the surface of the water. Ironbound was tagged back in 2019 and came within 80 miles of New Jersey's coast during its latest pass. 
OCEARCH says Ironbound is following the migration path that many great whites in the Atlantic Ocean make every year. Since researchers started following Ironbound, it has covered over 13,000 miles.
3. Police working to identify suspect wanted in connection with pattern of sexual assaults across Philadelphia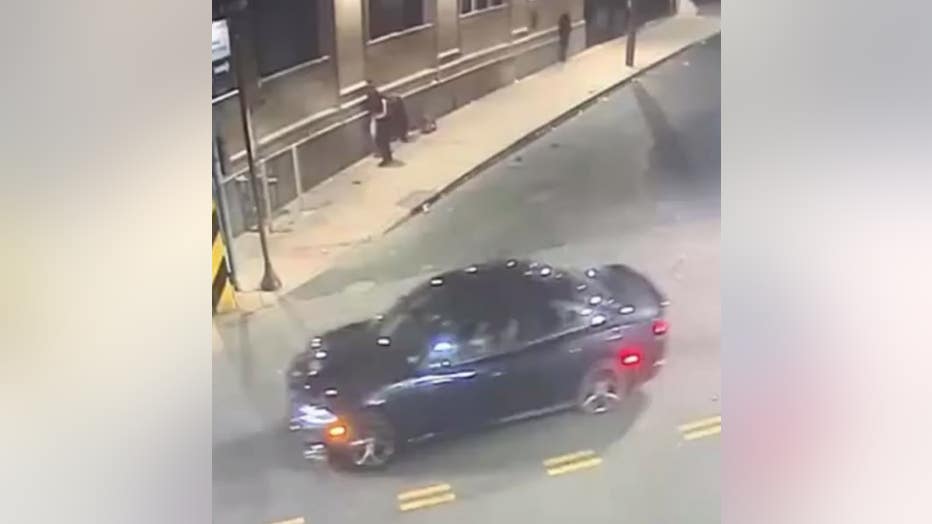 Philadelphia police are looking to identify a suspect wanted in connection with three sexual assaults in the city. 
PHILADELPHIA - Police in Philadelphia are trying to identify a suspect wanted in connection with multiple sexual assaults across the city. 
According to police, the first incident happened on March 15 at 5:00 a.m.
Authorities say a 35-year-old woman was walking in the area of Whitaker Avenue and Erie Avenue in North Philadelphia. 
A man in a black-colored car drove the victim to a remote area, showed a handgun and then sexually assaulted her, police say. 
Weeks later on April 5 at 5:15 a.m., a 28-year-old woman was leaving a convenience store at 3505 Kensington Avenue when she was approached by a man in a dark gray Dodge Charger with a covered tag, police say. 
According to authorities, the suspect forced her into his car, drove to the area of 4000 Orchard Street in Frankford and sexually assaulted her before letting her out on Torresdale Avenue. 
4. Philadelphia school accidentally sells lingerie disguised as roses at Mother's Day sale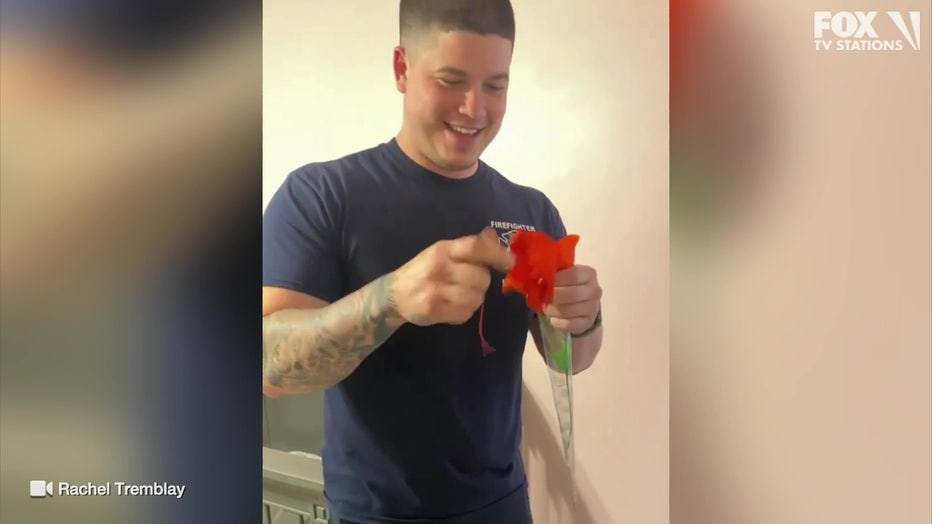 PHILADELPHIA - Parents and students at a Philadelphia school got quite the surprise after purchasing what they thought were faux roses from the school's plant sale. 
Saint Anslem School in Northeast Philadelphia recently sent a letter home to parents alerting them that the roses that were sold were not in fact roses at all.
"It has come to our attention that the roses sold at our Mother's Day plant sale were not the single faux flower originally intended," read the letter to parents. 
Instead, the school says the roses were a "Valentine's Day gift intended for adults." 
Video shared with FOX 29 by one parent shows that what was inside the roses was actually a rolled up pair of underwear. 
The school says administrators are looking into how the error occurred and are taking steps to prevent it from happening again. 
5. Beach erosion could close some Wildwood beaches on Memorial Day weekend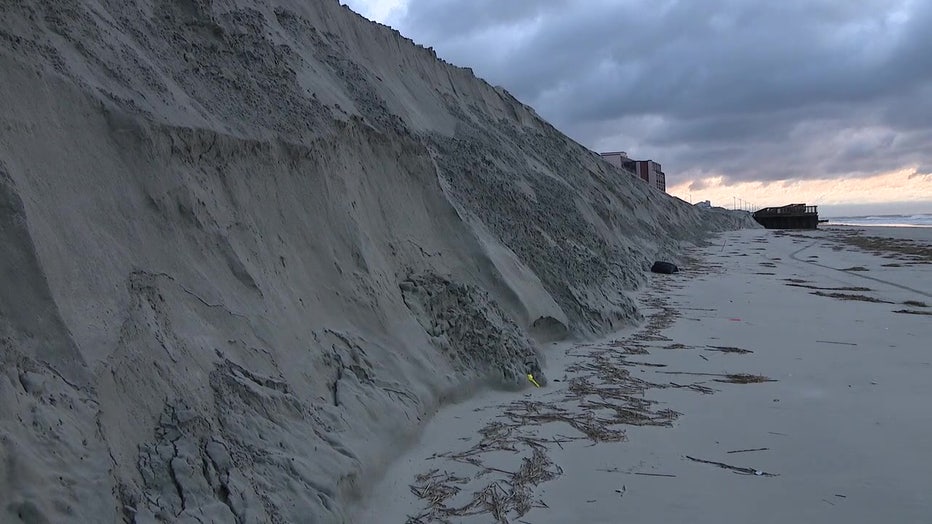 Beach erosion in North Wildwood threatens to close parts of the beach this Memorial Day Weekend.
WILDWOOD, N.J. – With the unofficial start of summer just weeks away, officials in New Jersey shore towns say that beach erosion from recent storms has already cost millions to fix and could impact beach access on Memorial Day weekend.
In North Wildwood, coastal erosion was worsened by a Mother's Day weekend storm that battered the popular summer hotspot with flooding rain and high winds.
Mayor Patrick T. Rosenello told FOX 29 that North Wildwood has already used a third of its spring beach replenishment sand to make the impacted areas. 
"Unfortunately it's about a million dollars, the whole project is about $3M, so we're looking at about $1M in sand that has moved back into the surf zone." Rosenello said.
The beach replenishment project has pushed back the opening of some beach for several weeks, according to Rosenello. Beachgoers can expect blocks between 2nd and 15th to still have stockpiled sand or be completely closed to the public. 
"People can probably expect to see some portion of the stockpile here for the Memorial Day weekend, we will have most of the beach open, a big inlet beach and future south will be open," Rosenello said. 
The mayor reminded beachgoers to avoid closed beaches for their own safety.