NJ police officer shoots, kills Labrador; owners consider lawsuit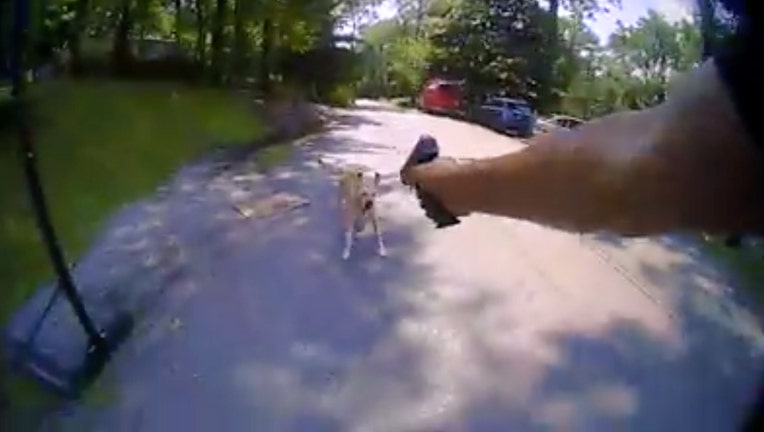 article
VERNON, N.J. - New Jersey police are investigating after they say an officer shot and killed an "aggressive" Labrador dog in Sussex County after the animal charged at him.
The dog's owners are threatening to sue in the wake of the shooting.
The incident occurred Saturday on Tall Oaks Drive in Vernon Township.
Police say Patrolman Emmanuel Rivera responded after someone complained about a dog growling and running at large in their neighborhood.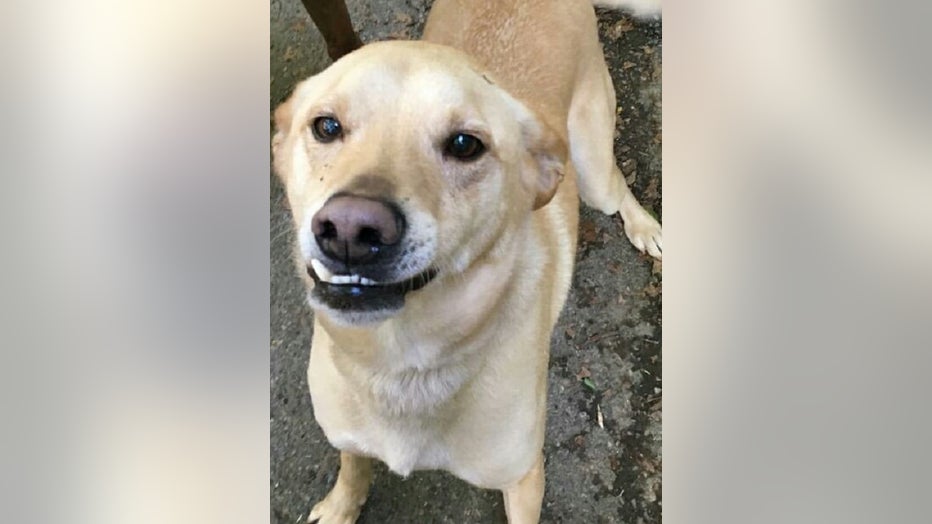 Police say an officer responding to reports of an "aggressive" dog shot and killed the animal after it charged at him. Now, his owners are threatening to sue. (Buddha Dog Rescue & Recovery)
On Monday, Vernon police released partial body camera footage of the incident, saying it is "committed to transparency, our community and residents."
"The body camera footage in its entirety is being withheld due to privacy concerns and the ongoing investigation," the department said in a statement.
The partial footage shows Rivera walking toward the dog owner's property when the dog runs from the yard and into the street.
Rivera is heard yelling, "Back up," several times. The dog is then seen running toward Rivera. Rivera subsequently fires one shot, killing the dog.
The dog's owners described their pet as friendly and question the circumstances of the shooting.
---
RELATED STORIES:
Woman indicted after 44 deceased dogs found in NJ home; 162 dogs rescued
Officials: NJ animal shelter director indicted after 236 cats, 93 dogs prematurely euthanized
Noted NJ breeders charged after nearly 200 dogs found in squalor
---
Buddha Dog Rescue & Recovery, a local nonprofit, called for stronger training protocols for officers and cases involving animals.
"If officers are going to be dispatched to loose/aggressive dog calls, they need to be properly trained on how to handle and diffuse the situation and be equipped with the proper nonlethal tools to subdue a dog," the rescue wrote. "May Hiro rest in peace."
Buddha Dog Rescue & Recovery says that full footage of the incident has been requested.
"The death of a pet is always sad no matter what the circumstances," Vernon Mayor Harry Shortway wrote on Facebook. "Our thoughts and prayers for comfort are with all parties involved."
Authorities say the shooting remains under investigation.
___
For the latest local news, sports and weather, download the FOX 29 News app.
DOWNLOAD: FOX 29 NEWS APP