'Operation Drive Thru': 8-month probe leads to 5 arrests, $400K in drugs seized in NJ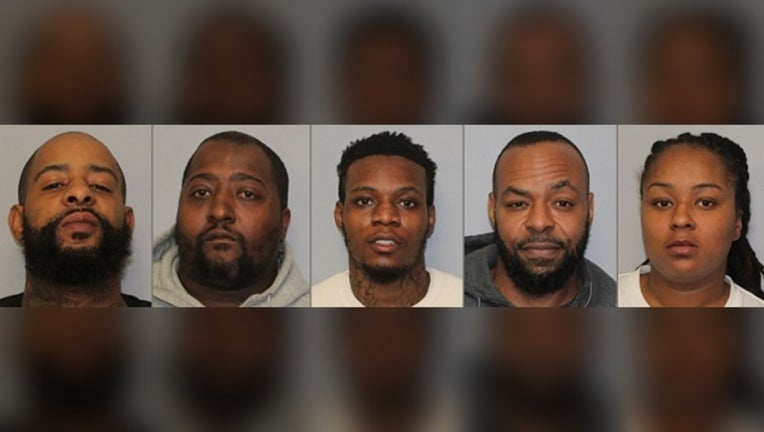 article
TRENTON, N.J. (WTXF) - An eight-month investigation in Newark has yielded several arrests in what authorities are calling a major drug ring.
Among the drugs seized on Wednesday in several raids were more than 111,000 bags of heroin valued at more than $330,000, plus cocaine and crack cocaine worth more than $75,000.
State police also seized 13 firearms including two AR-15s as well as $151,000 in cash and three vehicles.
"Just as deadly as the cache of weapons seized as a result of this operation is the massive quantity of narcotics taken off of the streets, which included 111,500 potentially lethal doses of heroin," said Colonel Patrick Callahan of the New Jersey State Police.
Four Newark residents, 36-year-old Dashon Coleman, 39-year-old Hashawn Landrum, 26-year-old Quameer Elamin and 46-year-old Lamon Thomas, and 28-year-old Keena Bryant, of Wilks-Barre, Pennsylvania, were arrested and face multiple charges.
All suspects are being held at the Essex County Jail pending detention hearings.
The Associated Press contributed to this report.