Orsted to take full ownership of first NJ offshore wind farm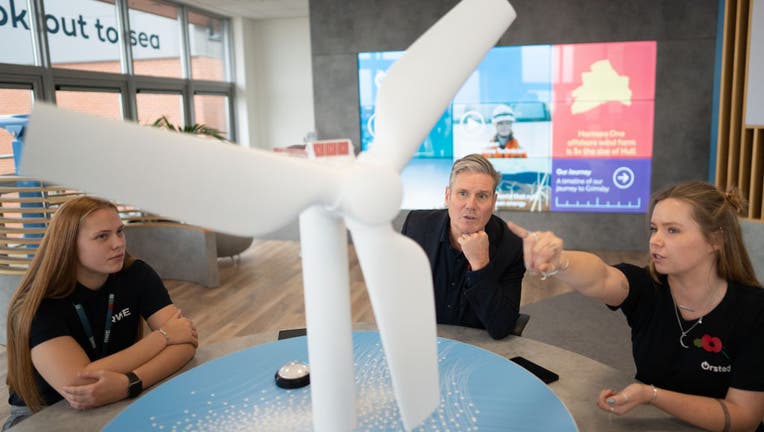 article
ATLANTIC CITY, N.J. - Orsted, the Danish wind energy developer, will become the sole owner of the first offshore wind farm planned for New Jersey.
The company said Wednesday that it has signed an agreement to buy the remaining 25% ownership stake in Ocean Wind 1 from New Jersey-based Public Service Enterprise Group.
No dollar amount was given for the transaction and Orsted did not immediately respond to a request for comment.
The 1,100 megawatt project to be located about 15 miles (25 kilometers) off the coast of southern New Jersey, is expected to generate enough electricity to power about a half-million homes.
It was the first of three offshore wind projects approved thus far by the New Jersey Board of Public Utilities.
RELATED: Feds: Offshore wind not to blame for East Coast whale deaths
"PSEG has been a valuable partner as we have advanced Ocean Wind 1 to this point and as we've successfully advanced our offshore wind vision in the United States," said David Hardy, an executive vice president with Orsted. "With a well-established presence in the U.S., we're confident in our ability to drive the project forward with commercial operations beginning as planned."
The initial delivery of power from Ocean Wind 1 is scheduled for the end of 2024, and full commissioning is expected in 2025.
Orsted also has been approved to build Ocean Wind 2, an adjacent project that will add enough electricity to power an additional half-million homes, the company said.
The transaction is expected to be finalized in the first half of 2023.