Suspect sought in North Philadelphia rec center shooting of 15-year-old: police
PHILADELPHIA - A bike-riding suspect is being sought in connection to a shooting at a North Philadelphia rec center that injured a 15-year-old boy.
Police sources tell FOX 29 20-year-old Djean Williams is wanted on attempted murder charges for the shooting of the 15-year-old.
Police shared a photo from a surveillance camera of the "armed and dangerous" suspect who is seen wearing dark clothes with a light-colored face covering. 
Officers from the Philadelphia Police Department were called to the area of 10th and Jefferson streets around 4 p.m. Tuesday for reports of a shooting.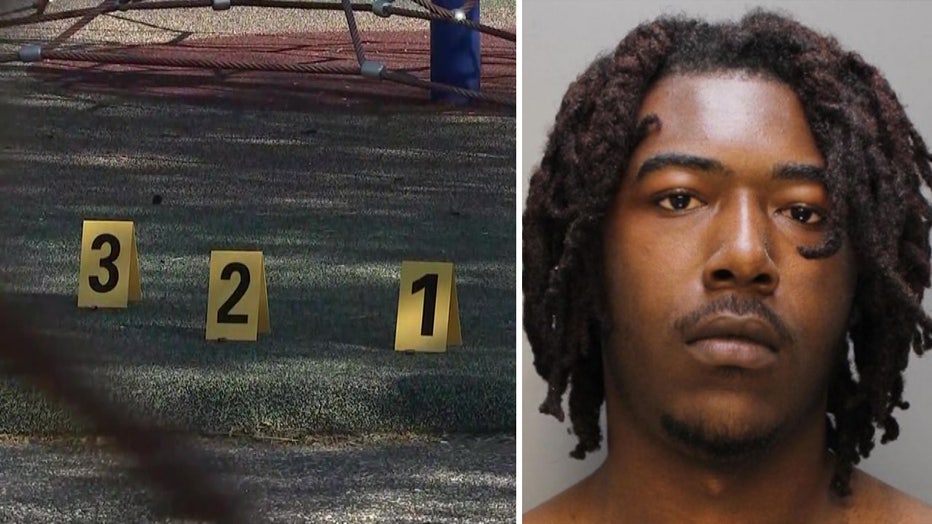 Djean Williams (Philadelphia Police Department) 
Police found a 15-year-old boy who had been shot once on the right side. An ambulance took the boy to St. Christopher's Hospital where he was placed in stable condition. 
While police have not said exactly where the shooting happened, several evidence markers were scattered around the playground area inside Marie Dendy Recreation Center.
Philadelphia Mayor Jim Kenney visited the rec center about a week ago to tout his administration's plan to install cameras at more than a dozen rec centers to create "Safe Play Zones."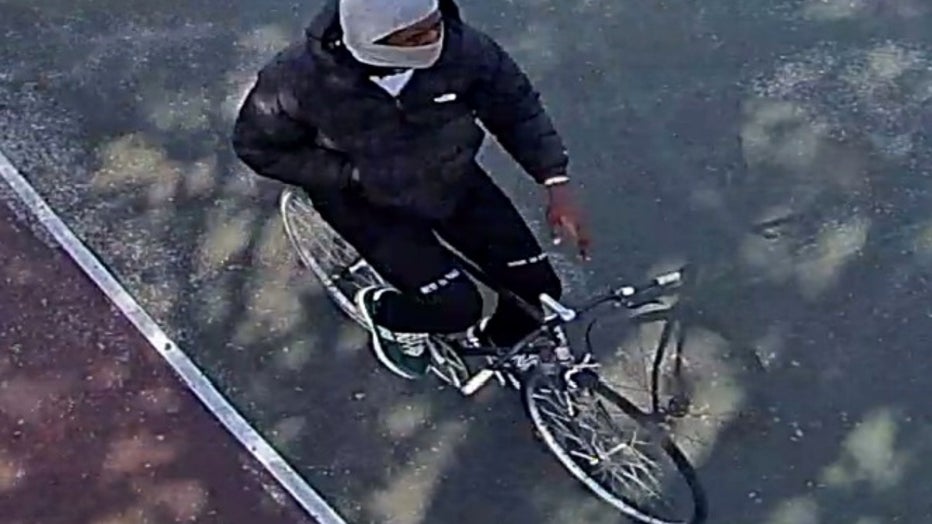 Mayor Kenney called Tuesday's shooting "heartbreaking and infuriating" in a statement, and took aim at the "reckless behavior and the senseless availability of guns in Philadelphia and communities across the country."
"This is another heartbreaking and infuriating instance where a young person was harmed because of reckless behavior and the senseless availability of guns in Philadelphia and communities across the country. It happens all too often and our children deserve better. We will continue to do everything that we can to protect young people and all residents by taking guns off the street, increasing patrols where needed, investing in prevention programs, and arresting perpetrators. But until legislators help us establish better, smarter gun control policies that reflect the reality of this crisis, we will be fighting an uphill battle."
"Last week the City announced that more than 100 security cameras are being installed near Philadelphia playgrounds and parks, including Dendy Rec Center where this shooting occurred. The new surveillance technology will support the investigation of this incident. In addition, I want to remind the public that there is a $10,000 reward for helpful tips on shootings near schools, rec centers, and libraries. Residents can provide this information by calling or texting 215-686-TIPS; tips can be submitted anonymously."
Investigators have not said what sparked the shooting. Anyone with information on the shooting or the suspect's whereabouts should call police.