Teen brothers, woman killed in Atlantic City Expressway crash
HAMMONTON, N.J. - Two teenage brothers New Jersey and a Pennsylvania woman were killed when a car driven by the teens' older brother crashed on the Atlantic City Expressway, state police said.
The driver, a 19-year-old Philadelphia man, was headed eastbound around 3:10 p.m. Sunday when the car veered off the highway near milepost 23.3 in Hammonton, then overturned and struck some trees.
Maryha Toro, 19, of Philadelphia, and the two brothers — Marcus Crawford, 16, and Emmanuel Crawford, 15, both of Camden — were killed in the crash. The driver, whose name was not released, suffered undisclosed "moderate" injuries and was being treated at a hospital, state police said.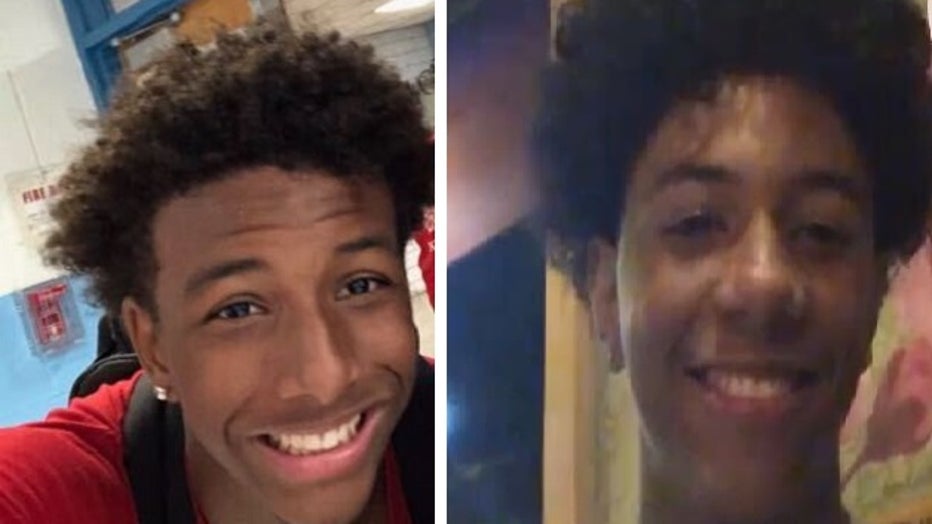 Emmanuel Crawford, 15, and Marcus Crawford,16, were both killed in a crash on Sunday.
Photo courtesy: Janae Perez and Anna Andreade 
Pennsauken School District officials say the boys attended Pennsauken High School and were very active in the athletics programs there and were members of the basketball, football, and track and field teams.
Their lives were honored with a moment of silence at Pennsauken high school's outdoor graduation on Monday.  The boys' older sister was scheduled to graduate at the ceremony.
The cause of the crash remains under investigation.
The Pennsauken School District offered their condolences to the family:
"Yesterday, we learned that two of our high school students, Emmanuel and Marcus Crawford, passed away in a tragic accident. Another teen, Maryha Toro, also sadly lost her life.
These young men were enthusiastic and hard working students who exemplified the core values of the Pennsauken School District. They were multi-sport athletes and highly involved in extracurricular activities and our CTE program.To honor their memories, we will have a moment of silence at each of our graduation ceremonies this week. In addition, counselors and school staff are available to any of our students who may need them.The Pennsauken School District offers our most sincere condolences to their family. Our heart breaks for their mother, who has been a valued member of the Pennsauken School Family. We hope their brother, who was also in the accident, makes a full recovery. And our thoughts and prayers are with their sister, who is scheduled to graduate tonight as a member of the Pennsauken High School Class of 2020.Finally, we share in the sorrow of their classmates, teachers, coaches, and the Township community. May we all lean on each other to find solace during this difficult time."
___
For the latest local news, sports and weather, download the FOX 29 News app.
DOWNLOAD: FOX 29 NEWS APP