Teens among hospitalized in Strawberry Mansion triple shooting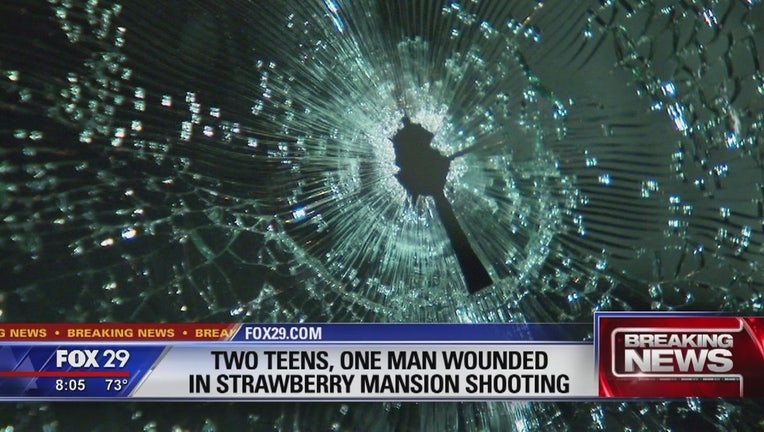 STRAWBERRY MANSION (WTXF) - Two teens and a 25-year-old are in the hospital after a shooting in Strawberry Mansion.
The three were standing on the corner of 31 st Street and Berks Street in front of townhomes when someone started shooting.
The teenage victims, 15 and 17, along with the 25-year-old, were transported to Temple University Hospital.
One victim is in critical condition, though the other two are stable.
No arrests have been made. This is an ongoing investigation.