World's first flying bike, inspired by 'Star Wars' franchise, hits market for $500K
JAPAN - In a groundbreaking development that could change the face of personal transportation, technology company Aerwins Technologies has unveiled the world's first flying bike. 
Dubbed the XTURISMO "luxury air cruiser," the new invention was inspired by the "Star Wars" movie franchise and weighs more than 661 pounds. 
The bike features a 228-horsepower motor and four fans for extra power and stability. 
According to the company behind the project, XTURISMO has a wide range of practical uses from disaster relief to infrastructure inspection to entertainment.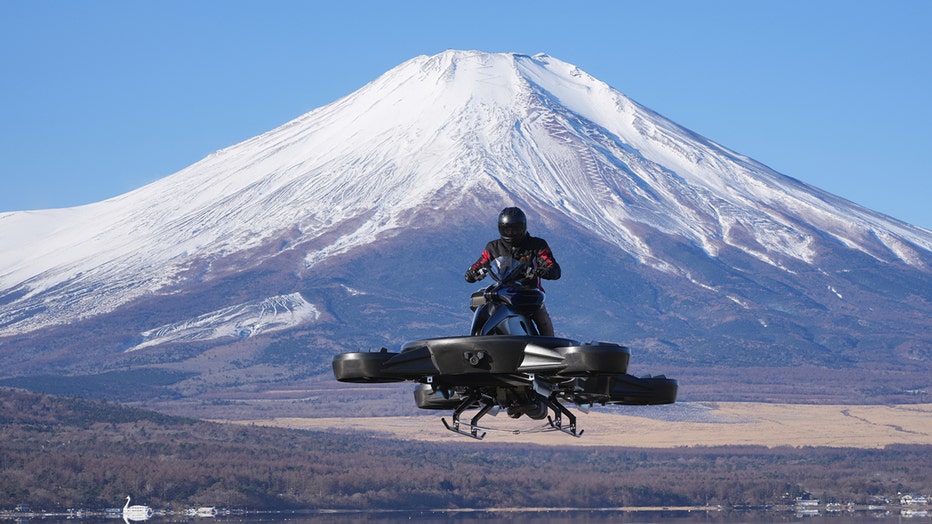 XTURISMO featured at Mt. Fuji in 2023 (Credit: AERWINS Technologies Inc.)
"It is a manifestation of the dream of air mobility that endeavors to create a completely new way to experience the world, enabling users to feel the joy and pleasure of moving freely in space," the company wrote about the product. 
XTURISMO was unveiled at Fuji Speedway in Japan in Oct. 2021. In June 2022, Aerwins Technologies announced its global launch at Top Marques Monaco and its performance at the Detroit Auto Show in September.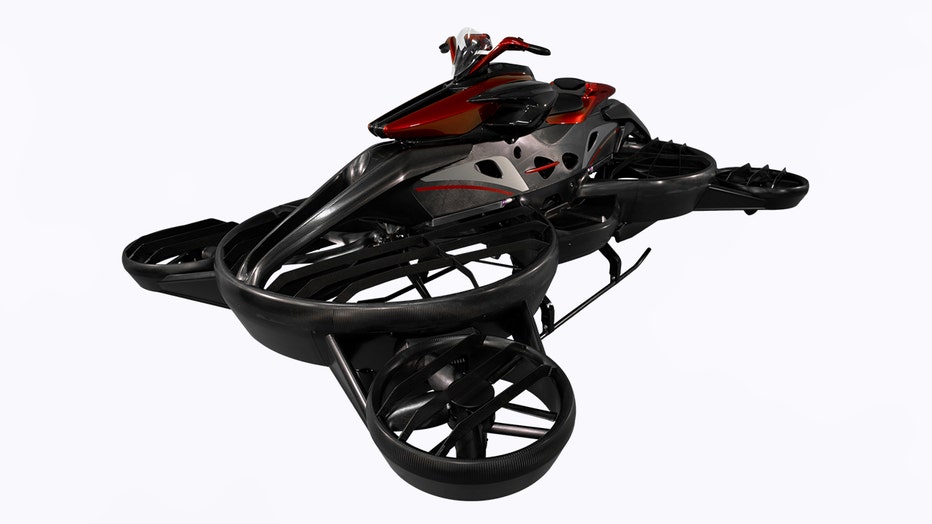 Press image of flying bike XTURISMO. (Credit: AERWINS Technologies Inc.)
Detroit Auto Show President Thad Szott hopped on a XTURISMO at Coleman A. Young International Airport, according to FOX 2 Detroit.
WATCH: Detroit Auto Show president takes hoverbike for a flight around City Airport
 "Very smooth, very comfortable, soft landing" he said.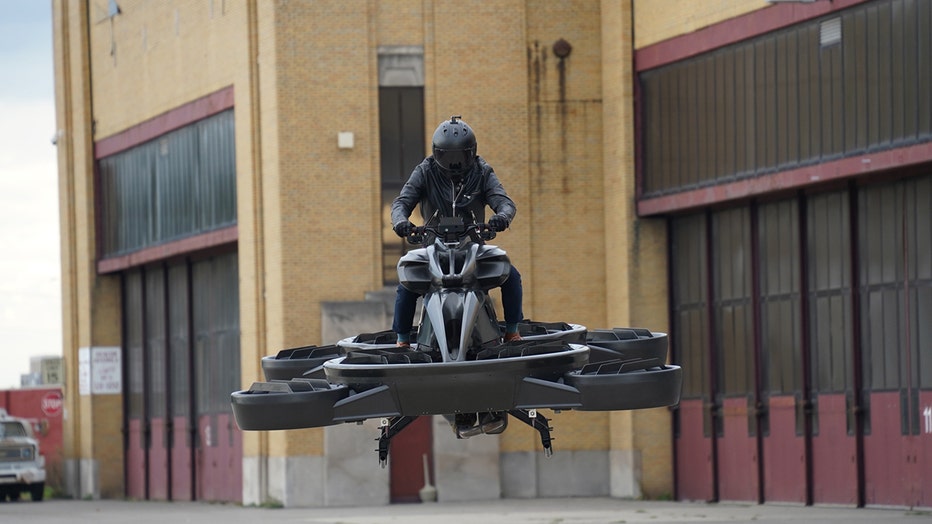 XTURISMO bike featured at Detroit Auto Show in 2022. (Credit: AERWINS Technologies Inc.)
The company reports that it is currently receiving orders and inquiries from all over the world. XTURISMO is currently available in Japan for $555,000.
This story was reported from Los Angeles.