Adele Dressed Up as an Adele Impersonator and Surprised Some Adele Fans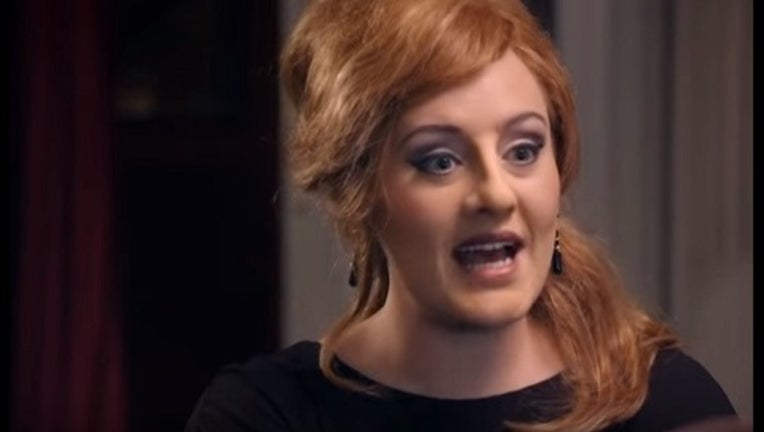 During a television special that included the first live performance of Hello and some candid details about her life, including why she's not allowed access to her own Twitter account, BBC also aired a short clip showing superstar Adele impersonating herself.
Using some prosthetics, Adele transformed into "Jenny", a slow-talking, shuffling nanny and gathered with some other Adele fans backstage at auditions for an Adele impersonator.
However, Adele's practical joke was discovered as soon as she began to sing, because, as one fan put it, "As soon as she opened her mouth, you could just tell. You can't mimic like that."