Firefly Music Festival Announces 2016 Lineup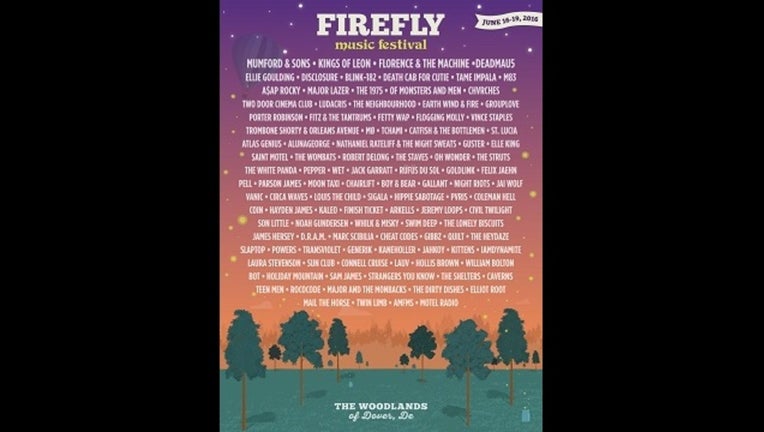 article
The Firefly Music Festival released its lineup Wednesday morning for the four-day annual event in Dover, Delaware.
Mumford and Sons and Kings of Leon are to headline the star-studded festival scheduled for June 16-19 at The Woodlands in Dover. This year's lineup includes over 100 bands and artists, a number that has more than doubled since Firefly's first show in 2012, which showcased 48 musical acts.
Fans can also look forward to performances from Dead Mau5, Florence and the Machine, Ellie Goulding, Fetty Wap, Major Lazer, The Neighbourhood, and A$AP Rocky.
Like last year, Firefly requires buyers to purchase a pass for all four days, and will not be offering one-day admission. Passes go on sale starting at 11 a.m. this Friday, November 20 ,
The camping and music fest sold out for the first time last year, drawing a crowd of over 80,000 for the weekend.