The Fed is expected to raise interest rates again in May: Economists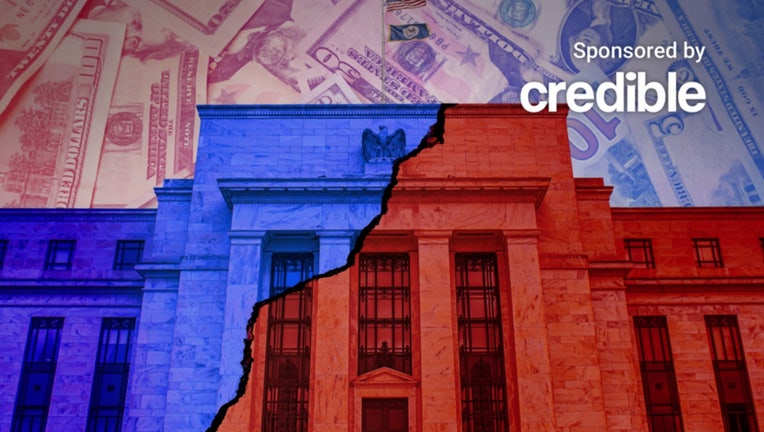 article
The Federal Reserve is expected to raise interest rates by another 25 basis points during its May meeting, according to economists polled by Reuters. 
The move would come following the collapse of financial institutions Silicon Valley Bank (SVB) and Signature Bank, which sent shockwaves throughout the banking industry. Some economists had predicted that banking pressure would force the Fed to loosen its grip on monetary policy. But as inflation remained stubbornly high, the Fed increased interest rates by 25 basis points in March. 
"The fast and large increase in rates contributed to the collapse of these banks," Dawit Kebede, Credit Union National Association (CUNA) senior economist, said in a statement following the bank failures. "This failure of financial institutions will cause the Federal Reserve to be more cautious about unforeseen events that could cause instability. Moreover, the rates in place are already showing the intended consequences of slowing down investment and consumption."
But even though the Fed moved forward with rate hikes at its previous meeting, inflation has been cooling in recent months. And Federal Reserve Chairman Jerome Powell has expressed signs of a possible reversal of future interest rate hikes. 
"It is too soon to determine the extent of these effects and therefore too soon to tell how monetary policy should respond," Powell said at a recent press conference following the recent bank closures. "As a result, we no longer state that we anticipate that ongoing rate increases will be appropriate to quell inflation."
However, many investors are gearing up for a rate hike, according to one analyst. 
"As the Fed prepares to meet next month, investors are hiking their expectations of Fed rate increases this year, with 86% odds cementing a 25-basis point (bp) hike in May," Interactive Brokers Senior Economist José Torres said in a statement. "On top of that, 27% odds now favor an additional 25 bp hike in June as traders revisit an inflation-fighting Fed and forget about financial stability for now." 
And despite a cooling of inflation, it's still much higher than the Fed's target rate of 2%. And the most recent jobs report and gross domestic product (GDP) analysis show signs of a growing economy.
If you're struggling in today's economy, you could consider paying down high-interest debt with a personal loan at a lower interest rate. Visit Credible to speak with a personal loan expert and get your questions answered. 
Credit card debt increased to record $931 billion: Here's how to pay debt quickly
Inflation continues to steadily cool 
Inflation increased 5% year-over-year in March, down from its February increase of 6% and its June record of 9.1%. But despite a recent slowdown of rising inflation, the matter has weighed on many Americans. 
In fact, 74% of workers around the globe said the cost of living and rising inflation has been the No.1 cause of stress in their lives, according to a study by Fidelity Investments. And some have made unsafe choices to cope another survey showed. About 27% of Americans say they've skipped meals and 22% said they've avoided medical appointments and treatments to save money, according to a survey by Real Estate Witch. 
Under current economic conditions, many Americans have said they've fallen behind on financial goals. When asked about financial goals, these are the percentages of Americans who've said they've made no progress, according to a survey by Morning Consult. 
Creating an emergency fund: 26%
Saving for retirement: 23%
Purchasing a home: 21%
Eliminating my debt: 18%
Developing and maintaining a budget: 17%
Saving for education: 17%
If you're struggling with high-interest debt, you could consider paying it down with a personal loan at a lower interest rate. Visit Credible to compare options from multiple lenders without affecting your credit score.
America's retirement preparedness score drops: Fidelity
Interest rate hikes could fuel recession 
As the Fed raises interest rates to curb inflation, one bank believes the move would contribute to a possible recession. 
"Economic downturn is likely in the U.S. as most economic indicators currently point to a deceleration at the minimum and/or probable contraction," First National Bank of Omaha (FNBO) said in its 2023 Outlook Report. "Aggressive Fed monetary tightening and higher interest rates may negatively impact economic growth."
In addition, one think tank has said a recession could be global. 
"The global economy is weakening rapidly, with the U.S. and several other economies forecast to experience recessions in the very near term, and for China to experience a below-average rebound in 2023," The Conference Board said in a post. 
In recent forecasts, Bank of America and the Mortgage Bankers Association (MBA) also predicted a recession in 2023. 
"Federal rate hikes are finally bringing down inflation, but economic indicators – manufacturing, housing, jobs, banking – are flashing signs of an economic recession," Angeles Investments Chief Investments Officer Michael Rosen said.
If you're having trouble in today's economy, you could lower your monthly payments by eliminating high-interest debt with a personal loan at a lower interest rate. Visit Credible to get your personalized rate in minutes.
Home prices exceeded inflation by more than 200%: Home Bay
Have a finance-related question, but don't know who to ask? Email The Credible Money Expert at moneyexpert@credible.com and your question might be answered by Credible in our Money Expert column.