1 dead, 4 injured in multi-vehicle crash in Camden County
PHILADELPHIA - Emergency crews in Camden County are investigating a multi-vehicle accident that left one dead and four people injured.
The collision happened between a Ford bus and an Chevy Trailblazer on the 100 block of Berlin Crosskeys Road in Berlin Township.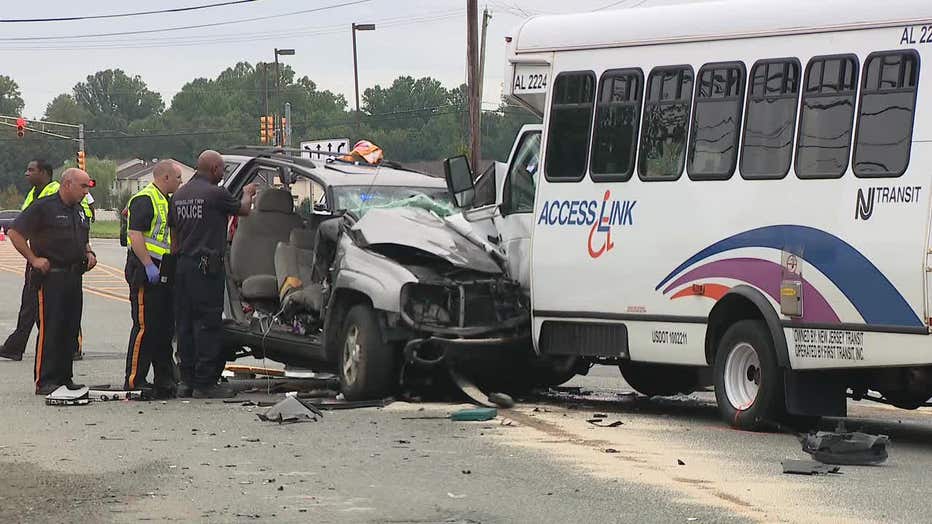 Authorities say the SUV apparently crossed into oncoming traffic and struck the bus, part of a fleet used to transport people with disabilities.
The driver of the SUV, 28-year-old Howard Markee, was trapped in the car as a result of the crash and needed to extricated. He was flown to Cooper Trauma Center where police say he later died. Markee was a Clementon firefighter. 
Markee's passengers, a 16-year-old juvenile and a 28-year-old woman, were taken to Cooper Medical Center where they were treated for non-life threatening injuries.
The bus driver, a 54-year-old man, and his sole passenger, a 43-year-old man, were taken to JFK Hospital with non-life threatening injuries.
The Associated Press contributed to this report