5-year-old fatally shot on I-880 in Fremont on way to family birthday dinner
FREMONT, Calif. - A 5-year-old girl was shot to death on Interstate 880 Saturday evening while she was riding in the car with her parents on the way out to a family birthday dinner, according to family friends and the California Highway Patrol.
Family friends identified the girl as Eliyanah. At the request of her family and police, her last name is being kept confidential. 
The CHP said they got a call at 6:40 p.m. Saturday about a possible shooting on southbound 880 in Fremont, near the Dixon Landing Road exit. Police believe the ordeal may have started in Fremont with another shooting.  
Family friends said that as they were in the car, a bullet struck Eliyanah and she died within 30 seconds.
Late Sunday, police in Santa Cruz posted on Facebook that they arrested three people "associated with possibly two shootings" in Fremont and the Bay Area – one of them involved the death of a child.
Police followed that car onto Highway 17, but the driver didn't stop for them and a pursuit was initiated.
During the chase, police saw people in the getaway car throwing a gun out the window.
The driver ended up stopping the car eventually, and police took all three people into custody.
They have not been identified, but they were turned over to Fremont police. Their roles and charges have not yet been made public.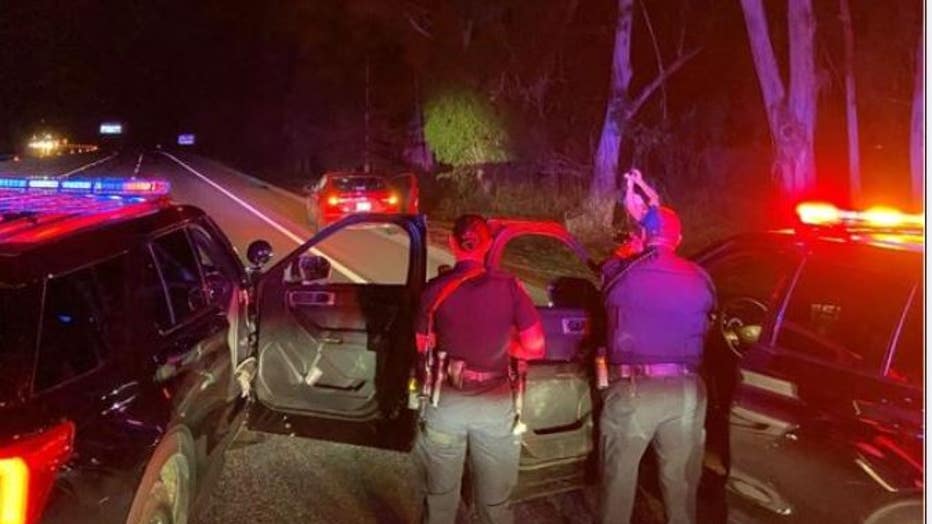 Santa Cruz police post photo of three people arrested after 5-year-old girl killed. April 9, 2023 
Friends of Eliyanah's family have also started a GoFundMe account.  
Friend Jeff McGrew wrote on the account that the family was headed to a birthday dinner at an Outback restaurant in Milpitas. 
The site described Eliyanah as a "fun-loving little girl who loved life, had a giving heart," and was close with her three siblings and excited for Easter.
She would have celebrated her sixth birthday in two weeks.
"The family is torn to pieces," according to the GoFundMe page.
The Bay Area has seen a rise in freeway shootings over the last two years. 
There were 154 in 2022, nearly double the number that Los Angeles saw, according to a KTVU analysis. 
In November 2021, there were 144 Bay Area freeway shootings, one of them which killed toddler Jasper Wu, who was shot to death as he was sleeping in his car seat on I-880 in Oakland on his way back home to Fremont. 
Three alleged gang members were arrested and charged for the 2-year-old's death. 
A protest is scheduled Monday, as his family is worried the newly elected progressive Alameda County District Attorney Pamela Price will undo the charges filed by her more conservative predecessor.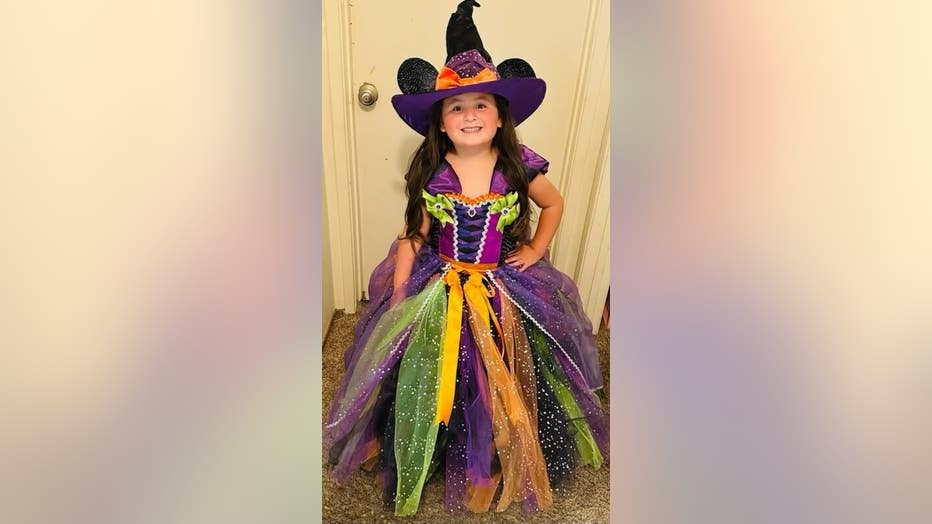 Eliyanah, 5-year-old killed in I-880 shooting