CDC investigating salmonella outbreak in 6 states linked to cookie dough
WASHINGTON - U.S. health officials are investigating a salmonella outbreak across six states possibly linked to a raw cookie dough product.
At least 18 people have become ill, including two reported hospitalizations, between Feb. 27 and May 2, according to the U.S. Centers for Disease Control and Prevention. 
Interviews with those who have become ill showed that nine sick people reported eating raw cookie dough from Papa Murphy's Take 'N' Bake Pizza in the week before they got sick, the CDC said Wednesday.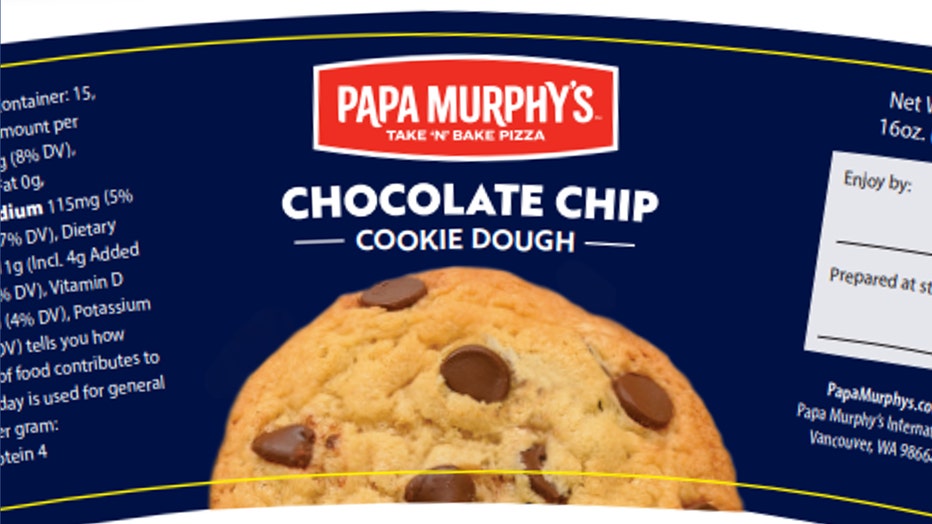 The Papa Murphy's chocolate chip cookie dough is pictured in a provided image (Credit: CDC)
Salmonella infections have been reported in Washington, Oregon, Idaho, Utah, California and Missouri, the CDC said, adding that the true number of sick people in the outbreak is "likely much higher than the number reported."
"This is because many people recover without medical care and are not tested for Salmonella," the CDC said.
No deaths have been reported. 
The take-and-bake pizza company, based in Vancouver, Washington, has temporarily stopped selling its raw chocolate chip cookie dough and raw S'mores bars dough as a result.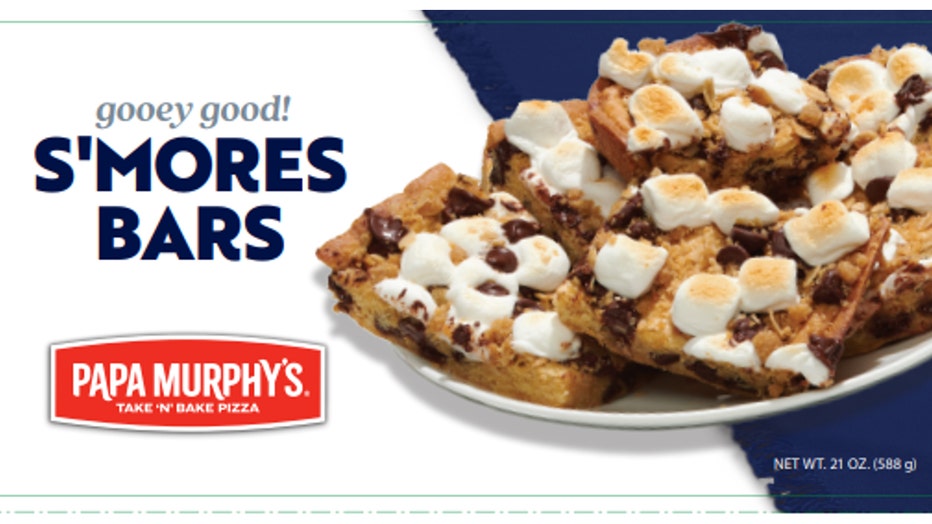 The Papa Murphy's S'mores bars dough is pictured in a provided image (Credit: CDC)
At least two sick people did not eat at Papa Murphy's, and the CDC said investigators were working to identify the contaminated ingredient in the raw cookie dough.
Customers were encouraged to check their refrigerator and freezer for the Papa Murphy's cookie dough products. The CDC said people should throw the dough away, even if they didn't get sick after eating some of it.
Most people infected with Salmonella have diarrhea, a fever, and stomach cramps, and symptoms usually start 6 hours to six days after swallowing the bacteria. Most typically recover without treatment after four to seven days, the CDC said. 
However, some people – particularly children younger than 5 years, adults 65 years and older, and people with weakened immune systems – may experience more severe illnesses that require medical treatment or hospitalization, the agency said.
RELATED: General Mills recalls Gold Medal flour varieties over Salmonella risk
This story was reported from Cincinnati.