Coca-Cola tractor-trailer crashes into Quakertown home
QUAKERTOWN, Pa. - The Quakertown Fire Department was on the scene after a Coca-Cola tractor-trailer crashed into a Quakertown home on Saturday.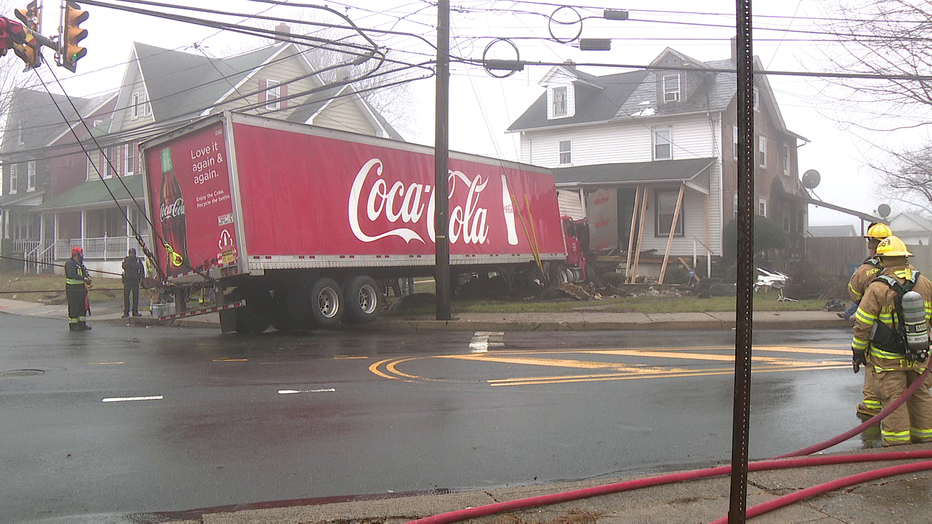 Coca-Cola tractor-trailer crashed into a Quakertown home.
The incident occurred around 6:30 a.m. at the intersection of Fairview Avenue and East Broad Street.
Police said the tractor-trailer driver, who reportedly could not see in the fog, failed to negotiate a curve before striking the home. The driver suffered minor injuries.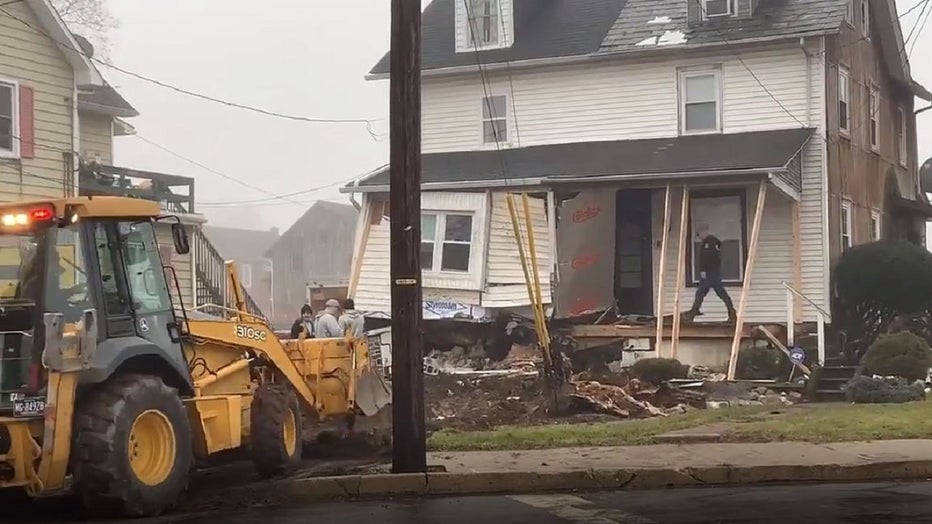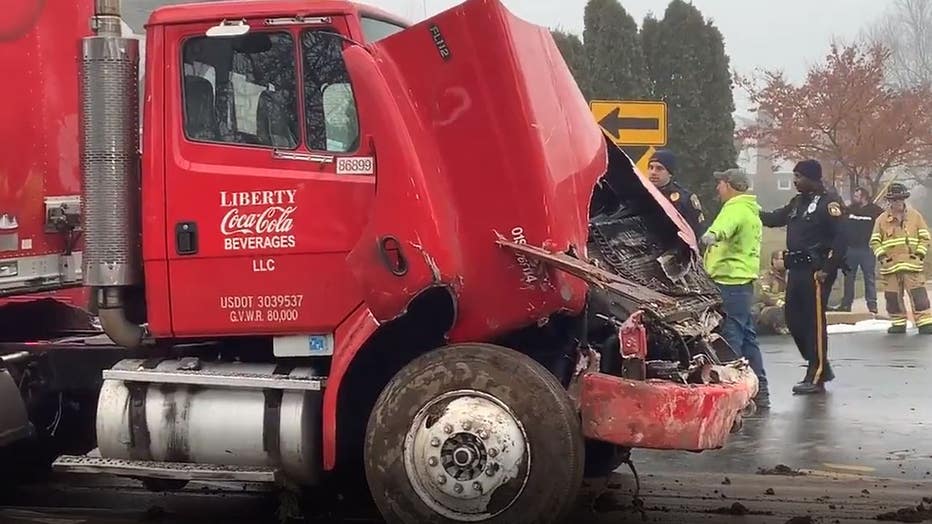 Four people were inside the duplex at the time of the crash but were not injured.
The two families who reside in the home were told it could be months before they are able to reoccupy, according to FOX 29's Kelly Rule.
Coca-Cola released this statement in response to the accident:
"The safety and security for our employees, customers and surrounding residents is our number one priority. Thankfully, there were no injuries and we are deeply sorry to the family at the home that this unfortunate accident happened. We are working with local emergency respondents to provide any necessary information. Preliminary reports indicate the thick fog this morning may have diminished the visibility of the intersection where the incident occurred. We are conducting an internal review with our driver and vehicle. Also, we want to thank the emergency respondents for their professionalism and care this morning."
The cause of the crash remains under investigation.
___
For the latest local news, sports and weather, download the FOX 29 News app.
DOWNLOAD: FOX 29 NEWS APP