Fire atop Center City high-rise placed under control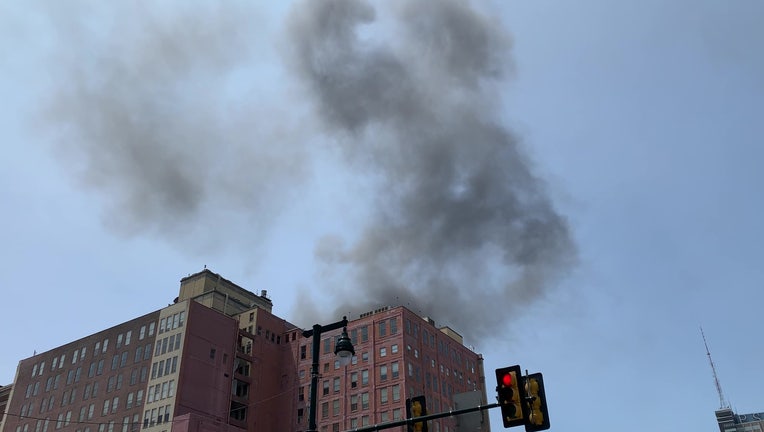 article
PHILADELPHIA - A fire that broke out atop a Philadelphia high-rise building has been placed under control, officials say.
The fire broke out on the roof of a building near 12th and Chestnut streets around noon Monday. 
The fire briefly reached two alarms, but was placed under control soon after. Thick black smoke could be seen from across the city as the fire burned. 
Officials are asking the public to avoid the area as crews continue to work in the area. The fire department says about 100 firefighters responded to the scene.
The cause of the fire remains under investigation and the extent of the damage is unknown at this time. 
This is a developing story. Check back for updates.