Firefighters extinguish flames in Burlington County house fire, rescue 2 people from roof, officials say
FLORENCE, N.J. - Emergency crews responded to a house fire in Burlington County, rescuing several people, authorities say. 
The fire broke out in a four-family duplex on W 3rd Street in Florence, New Jersey. 
SKYFOX flew over the area and observed firefighters working to extinguish the flames as smoke lingered around the home's roof. 
FOX 29's Hank Flynn says crews from Florence, Bordentown and Burlington responded to the fire. 
Part of the home's back porch collapsed in the response, but firefighters were able to extinguish the flames. 
Fire officials say two people were rescued from the roof of the home when emergency crews arrived. They were transported to local hospitals for treatment, but the extent of their injuries remains unknown.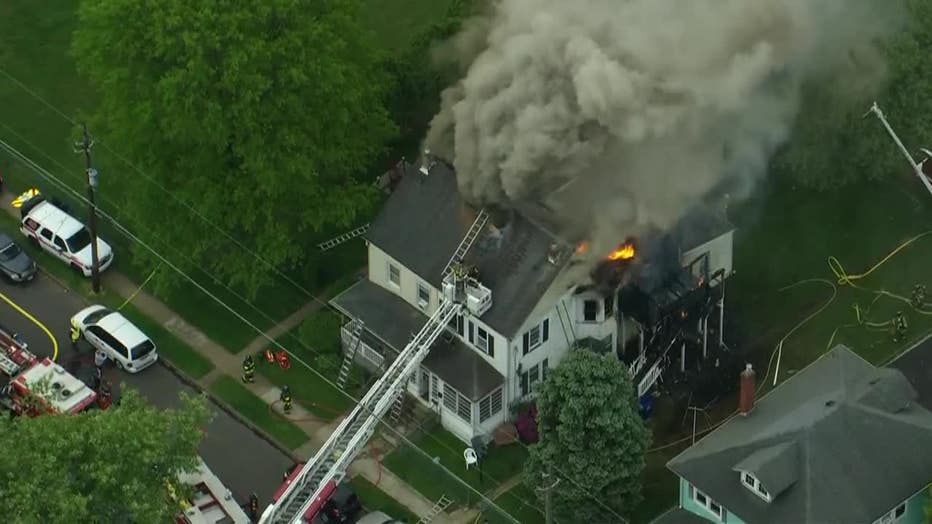 SKYFOX over W 3rd Street in Florence, New Jersey, where fire crews are working to extinguish a house fire. 
This is a developing story. Check back for updates.