End of an era: Nick's Roast Beef on Cottman closing its doors after 53 years in business
NORTHEAST PHILADELPHIA - After 53 years, Nick's Roast Beef on Cottman is closing permanently in Northeast Philadelphia.
Most people know it as the ideal spot for a roast beef sandwich, but for Peter Kurtz, it's a second home.
"It started out at as a little bar, I started out as a bartender there when I was 19-years-old," he says.
Kurtz bartended at its first location a few doors down and stuck around as a frequent customer for decades to follow. 52 years later, he says he wouldn't miss the last hurrah.
"I could've gone to other places, I live right down the street, but this is, I keep calling it my bar," says Kurtz. "When they close tonight, I'm going to go home and cry."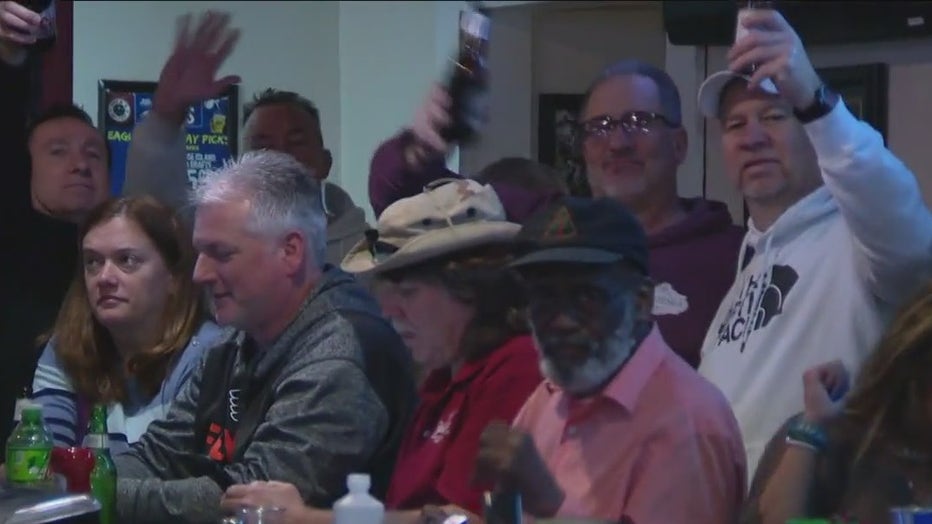 The bar and restaurant held one final event on Sunday before shutting its doors forever. They stopped serving their regular menu at 4 p.m.
"We put out a buffet where we served everybody that came in, so I think no matter who you were, you're a customer, you just needed a meal, we fed them," says Matthew Rossi, owner since 2018.
Rossi says the building was sold in January to a new owner who had to raise prices. He feels it's just a sign of the times.
"It's the nature of the beast we're in and unfortunately we just got out-priced from the market," he says. "We got to go out on our terms a little more, it's all positive in the sense of the way we worked it out."
Rossi says all employees were offered a position at their Woodhaven Road location. Among their current staff, a bartender who worked at their Cottman Avenue location for 37 years.
Dancing, drinks, laughs, and tears continued well into the night, among frequent customers and longtime employees from years ago.
"I basically grew up here. I was 24-years old, my oldest daughter was 4-years old, from 2000 to 2013 most of the people in my life that I know are from here," says Michelle Lamartine, a former employee.
It's unclear what's next for the building.
Rossi says any loyalty rewards accumulated at Cottman Avenue will still be eligible for redemption at Woodhaven Road.