Water main breaks cause smoke to pour from Center City manhole cover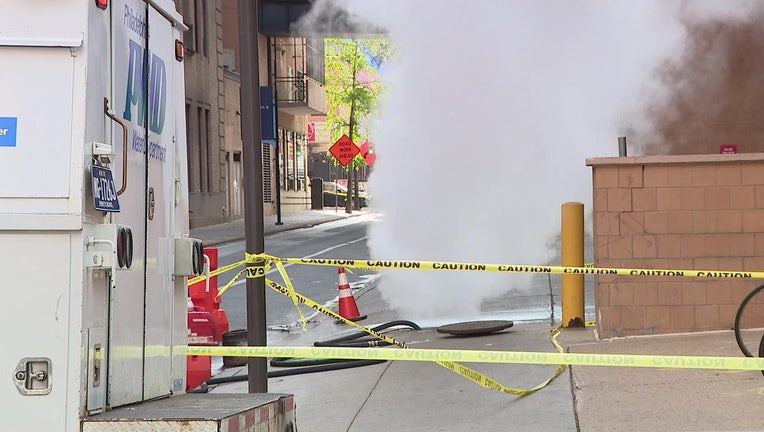 article
PHILADELPHIA - Officials say two water main breaks caused smoke to billow through a manhole cover Monday afternoon in Center City. 
Firefighters were called to the intersection of 10th and Sansom around 4:30 p.m. for reports of smoke coming from a steam vent.
SkyFOX flew over the intersection and captured smoke billowing through a sidewalk manhole opening. 
Hours later, the Philadelphia Water Department said there were two water main breaks at the intersection that caused the roads to close. 
The roads will not reopen until necessary repairs are made, officials said. 
____
Editor's note: Initial reports from the Philadelphia Fire Department suggested that electrical wires were on fire. The water department later confirmed that there were two water main breaks.