NJ animal shelter hosting adoption deal in honor of Super Bowl, South Jersey native Haason Reddick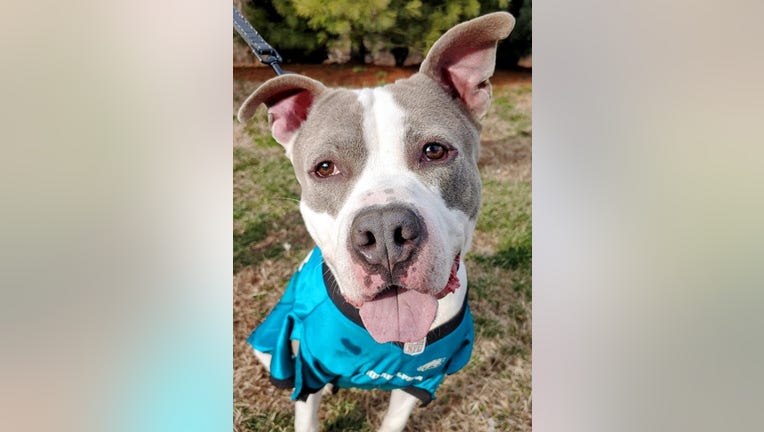 article
BLACKWOOD, N.J. - A South Jersey animal shelter is honoring Camden County native Haason Reddick and the Eagles' trip to Super Bowl LVII with special pet adoption deals. 
The Homeward Bound Pet Adoption Center in Blackwood is celebrating the Super Bowl by offering adoptions of all animals for just $7. 
RELATED: Mom of Eagles' LB Haason Reddick describes son's surreal journey to Super Bowl
The promotion will run from Tuesday, February 7, to Super Bowl Sunday. 
"There are dozens of dogs and cats at the shelter who are in desperate need of finding a forever home," said Commissioner Jon Young, who serves as a liaison to the animal shelter. "This is a wonderful opportunity to not only celebrate our football team making it to the Super Bowl again, but to open your hearts and your homes to a new pet in need. So please, consider coming down to the shelter this week and making an addition of unconditional love to your family."
The $7 price point was selected in honor of Reddick, who wears the number 7 jersey. 
Those who are not ready for pet ownership can still participate through donations. "The shelter is always in need of donations to keep the animals in their care safe and healthy," Young said. "If you're not ready or unable to adopt a pet, please consider donating $7 instead." 
The shelter has also named a dog Reddick, who is ready to be adopted, in honor of the Camden native. 
Homeward Bound is open Tuesday through Thursday from 11 a.m. to 5 p.m. and Friday through Sunday from 11 a.m. to 4 p.m.