Philadelphia City Council President Darrell Clarke not seeking re-election: 'Privilege of a lifetime'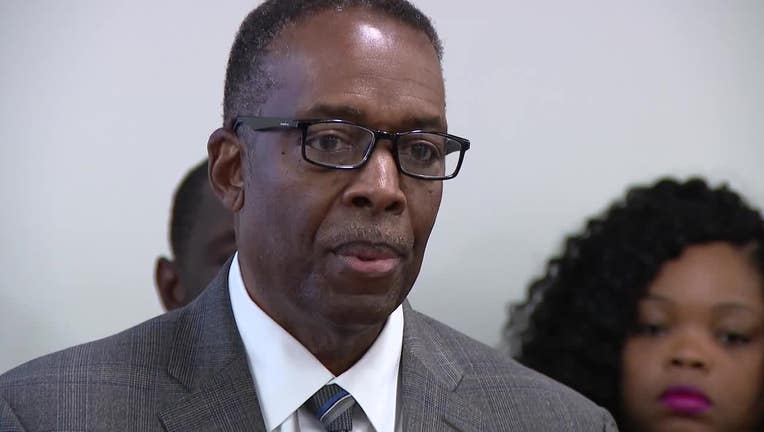 article
PHILADELPHIA - Philadelphia City Council President Darrell Clarke is ending his time on the council after more than a decade of service. 
According to the City Council, he served as the president for 12 years and announced Thursday that he would not seek re-election. 
"I'm extremely proud of the collective work of this legislative body so far during my term as its President," he said. "From making the largest single investment in affordable housing and neighborhood preservation in Philadelphia history, to a comprehensive program to begin moving 100,000 Philadelphians out of poverty, to the work we're doing to invest in community-based violence prevention to make Philadelphia safer, City Council has led the way in taking action to make our city a better, cleaner and safer place to live and work." 
Clarke began serving on the City Council as a Councilmember for the 5th District in 1999. He was re-elected in 2003, 2007 and 2011 and was elected to serve as the council president in 2015 and 2019. 
MORE LOCAL HEADLINES
His colleagues unanimously supported him in the election for each term as President, according to the City Council. 
"I love my job, serving the residents of the 5th Council District," he said. "It's the best job in ghee world. And I enjoy the trust of serving my colleagues as President of this body. I'm confident in our members and their abilities. It's been the privilege of a lifetime to serve the people of Philadelphia. And I'm excited and looking forward to continuing to serve the public in meaningful ways."
Mayor Jim Kenney applauded Clarke, saying in a statement:
"I want to thank Council President Darrell L. Clarke for being a valued colleague and a friend throughout my time in office and on City Council. Darrell has served our city unwaveringly for four decades, championing historic progress and also providing vital leadership amid unprecedented challenges.
"It's been an honor to work alongside him on our shared goals – including education, housing, and jobs – and I congratulate him on a distinguished career in public service. I look forward to working together over the next ten months to set a strong foundation for our city's next chapter."
Clarke will serve the remainder of his current term, which ends at the end of 2023.