Philadelphia releases report detailing reform surrounding police brutality, racial inequities
PHILADELPHIA - The City of Philadelphia released its a one-year progress report detailing the enhancements it made in the aftermath of widespread activism around police brutality and racial inequities.
The City's Pathways to Reform, Transformation, and Reconciliation project formed one year ago. On Tuesday, the report served to show what progress has been made since the group's inception. 
The project's first step towards reform, transformation and reconciliation began with the removal of the Frank Rizzo statue and continued with commitments to long-term police reform, inclusive economic recovery and health equity.  

"Over this last year, the city has taken measurable steps in reforms, increasing transparency in the Philadelphia Police Department with an emphasis on strengthening diversity, internal accountability and updating policies to improve community safety," said Mayor Jim Kenney. "In spite of difficult economic times, we promoted an inclusive effort towards recovery, supporting countless individuals and hundreds of minority, women and disabled-owned businesses. We worked to address communities' various needs through racial and economic equity plans in health targeting our most vulnerable zip codes."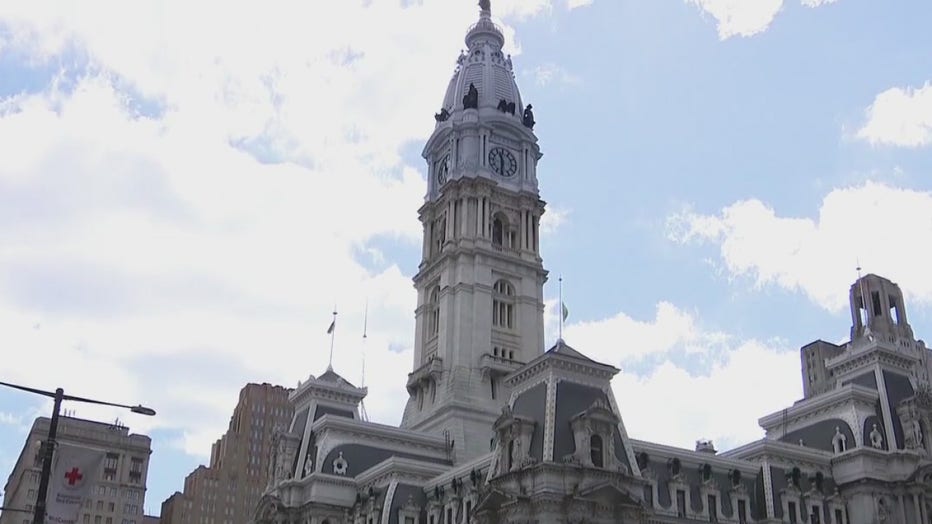 Mayor Kenney read from a statement before handing off to Deputy Mayor and Pathways Committee Co-Chair Cynthia Figueroa, who announced Juneteenth as a citywide holiday to be celebrated Saturday and Indigenous Peoples' Day in October, rather than Columbus Day. She also addressed city monuments.
"The landmarks review continues and will set criteria for a process to rename or change any landmarks that do not meet inclusiveness, respect or diversity," Figueroa explained.
The Pathways Steering Committee focused on four key priorities including public safety and policing, economy, community engagement and reconciliation process and health.
"Unpacking decades of systemic racism cannot be simply carried out in one year. But, we believe that we are well on our way to learning from our past – taking accountability for our mistakes – and driving change that will make our government and our city for all Philadelphians," Mayor Kenney stated.
Since the launch of the Pathways initiative, city leaders along with Philadelphia Police Commissioner Danielle Outlaw's executive team, the Steering Committee, and the Committee's police reform working group have worked closely to implement meaningful reforms to better serve and protect Philadelphians. 
In the past year, the Philadelphia Police Department has worked on a series of reform efforts across multiple categories including policy revision, increased transparency and equity within oversight measures and implemented behavioral health and mental-health related protocols. 
"The police department has made important progress in our efforts to increase public safety.  We continue to work towards making organizational advancements that increase internal accountability and equity," said Commissioner Outlaw. "Our policy on chokeholds – which have been previously banned – was updated in June of 2020 to explicitly prohibit sitting or kneeling on a person's neck, face or head and, while some of you might think 'Huh, everybody does that.' I want to be very clear in that everyone across the country has not implemented such a policy."
Commissioner Outlaw also listed other changes for use of teargas and SWAT procedures, prohibition of no-knock warrant entries, for instance. And, goals for police recruitment of women and minorities. On Philly's gun violence, a key factor being access to illegal guns and something Mayor Kenney said he'd spoken with other big city mayors going through similar struggles.
"I said it once and I will say it again – our police are working extremely hard taking guns off the street every single day. Twice as many guns as we took off the street last year. And, we still have this issue, which means people are getting them extremely easily. Faster than you can get a drivers' license in Pennsylvania and something's wrong with that," Mayor Kenney commented.  
The Pathways Steering Committee worked to support the development and implementation of the city's health reform agenda with a focus on providing an equitable lens to public health in tackling race and economic-based disparities.
The Philadelphia Department of Public Health (PDPH) has implemented its Coronavirus Interim Racial Equity Plan, which summarized the PDPH's approach to addressing the disparate impact of COVID-19 on other communities that have also suffered from historic disinvestment and structural inequity. They include immigrants, people with disabilities, people experiencing homelessness and housing insecurity and people with criminal justice system involvement.
Going forward, the Pathways Steering Committee is committed to ensuring that current reform measures stay in place or are enhanced with plans to routinely evaluate its progress, adopt its target actions and recommendations to meet residents' shifting needs and sustain its commitment to transforming Philadelphia through active re-imagination.

 ___
DOWNLOAD: FOX 29 NEWS APP
SUBSCRIBE: Good Day Digest Newsletter | FOX 29 Philly on YouTube