PHOTOS: Suspect lights fireworks on front porch of home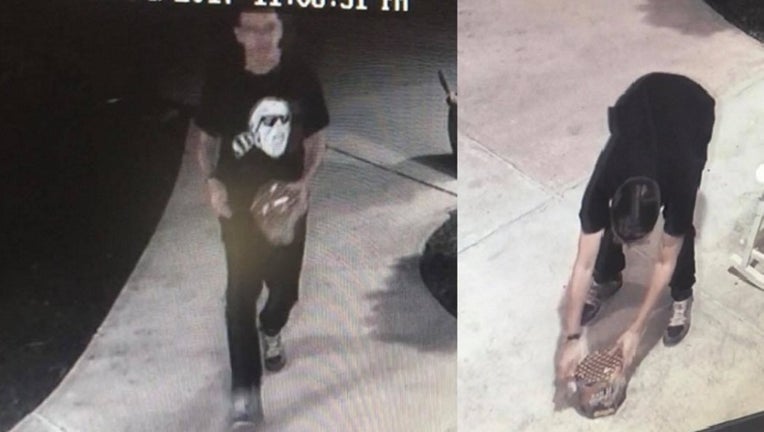 MIDDLETOWN TWP., PA (WTXF) - Investigators in Bucks County are looking to identify and locate a suspect after he allegedly lit fireworks on the front porch of a home.
Officers responded to a home on Forsythia Drive North on the morning of July 5 th for a report of property damage.
Upon arrival, officers met with the homeowner who told them a box of fireworks had been set off on his front porch, damaging the ceiling, door, and floor of the porch.
The resident's own security camera captured images of the suspect approaching his home with the fireworks in hand around 11 p.m. on July 4. The suspect could be seen wearing a black shirt, black pants, and black shoes with white laces, and possible had a tattoo on the upper part of his left arm.
Video showed the suspect lighting the box and running away from to home, getting into a vehicle, and driving eastbound on Forsythia Drive North.
The fireworks detonated and burned for about two minutes.
The investigation is ongoing. Anyone with information is asked to contact Ptlm. Kyle Gracie, 215-750-3845 Extension 4445, kgracie@mtpd.org