Police: Woman, co-worker shot by ex-boyfriend who turned gun on himself in Berks County
WYOMISSING, Pa. - Authorities say a disgruntled ex-boyfriend shot his former girlfriend and her co-worker in the parking lot of a Berks County healthcare facility before turning the gun on himself.
Officers from the Wyomissing Police Department were called to the Berks Center For Digestive Health on Reed Avenue around 8:30 a.m. Thursday for reports of a shooting.
Police found three gunshot victims in the back parking lot of the building, including Stacie Vereen and Travis Ritter.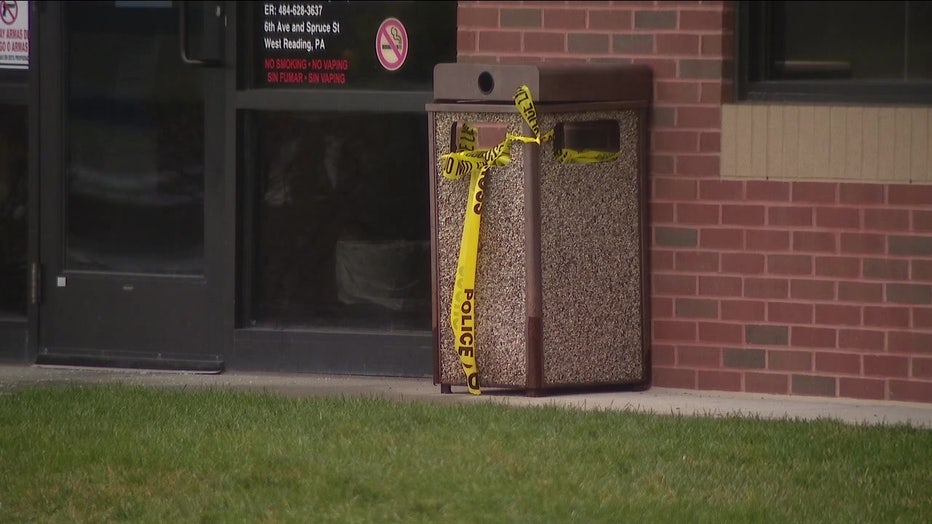 Authorities say a woman and a co-worker were shot by her ex-boyfriend during an argument in the parking lot of a Berks County medical office.
Investigators believe Starks showed up at his Vereen's job and an argument ensued between them. When Ritter, a co-worker, tried to deescalate the argument, police say Starks shot Vereen in the face/neck area. 
Ritter tried to disarm Starks and was also shot in upper right side of the chest, according to police. Starks then turned the gun on himself and took his own life, police said.
Vereen was taken to Penn Presbyterian Hospital. Her condition is not known at the time of this writing. Ritter remains in critical but stable condition, according to police.