3 Suspects sought after toddler, 5 teens and adult injured in shooting near Strawberry Mansion school
STRAWBERRY MANSION - Seven people were shot in Philadelphia's Strawberry Mansion neighborhood, police say, including five teens, a 2-year-old and the mom of two of those victims, as an after school program was just wrapping up.
Officials say the shooting happened at the intersection of 30th and Norris streets Thursday evening, just before 6 p.m., near the school yard of the James Blaine School.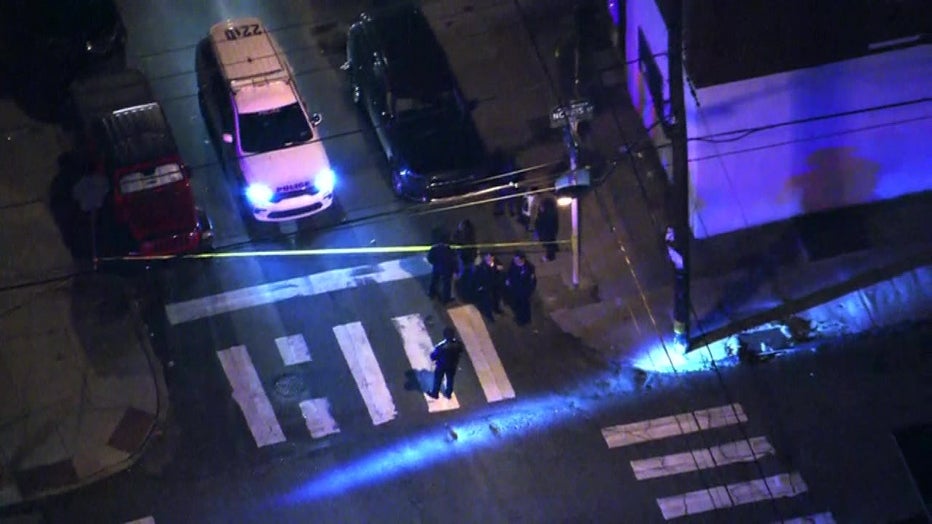 The victims ranged in age from 31 to 2. Their injuries are:
1. 31-year-old female shot two times in her leg. She is stable at Temple University Hospital.
2. 16-year-old boy shot in the arm. He is stable at Temple.
3. 13-year-old boy shot once in his hand. He is stable at Children's Hospital of Philadelphia.
4. 15-year-old boy shot twice in the chest. He is in critical condition at Temple.
5. 16-year-old boy shot once in his arm and once in his leg. He is stable at Jefferson University Hospital.
6. 2-year-old girl shot once in her leg. She is stable at CHOP.
7. 17-year-old boy suffered a graze wound to his leg. He is stable at Jefferson University Hospital.
The 31-year-old female victim is the mother of two of the victims, including the 2-year-old.
Philadelphia Police Commissioner Danielle Outlaw explained the victims were at the intersection near the school when the shooting took place.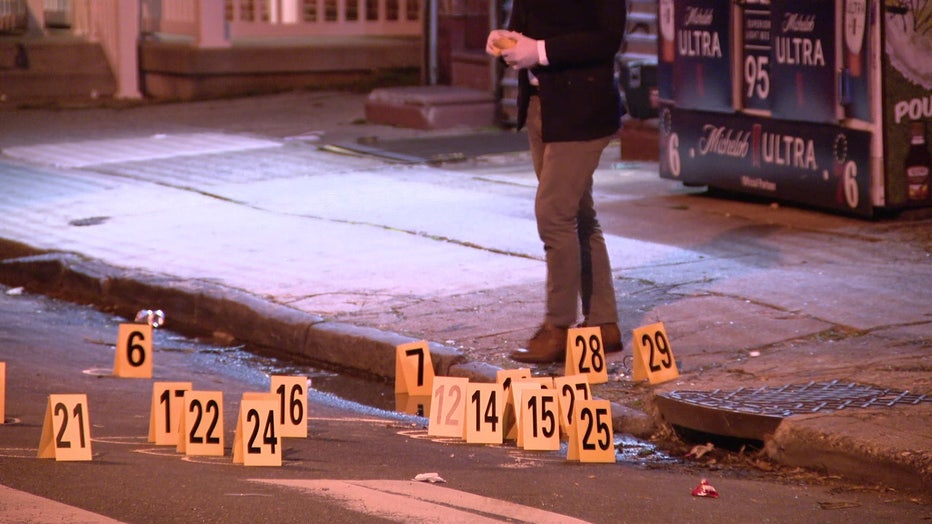 Monique Braxton, Spokesperson and Deputy Chief of Communications for the School District of Philadelphia, elaborated on the shooting saying the district's Emergency Crisis Team will be deployed to the four schools the students attended. She stated the after school program was just letting out when the gunshots rang out and all of the victims fled back through the school yard for cover.
MORE HEADLINES:
According to authorities, police are seeking three suspects in connection with the shooting and ask anyone with any information about the incident or the suspects to contact police.
The three were seen in a 2011 to 2016 gray, four-door Hyundai Elantra, with an unknown Pennsylvania tag. The suspects are described as:
Male, wearing a black face mask and black "New Balance" sweater.
Male, wearing a black, hooded sweatshirt, dark pants and black Under Armour sneakers.
Male wearing a black-hooded sweatshirt.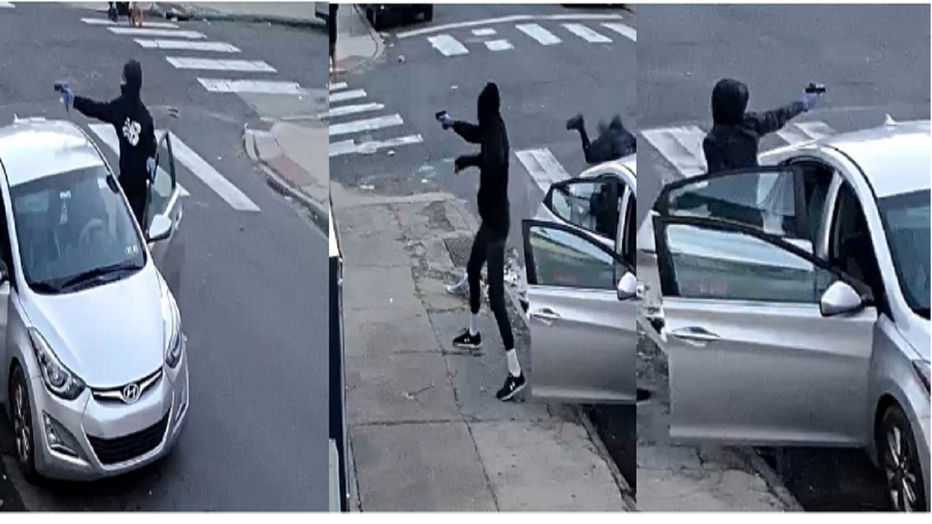 Mayor Jim Kenney took to social media, saying:
"Schools and other public spaces must remain safe havens for youth and the community. It's heartbreaking and infuriating to learn of another shooting occurring on or near school grounds. I'm praying for the victims involved."
Philadelphia Federation of Teachers President Jerry Jordan released a statement, saying in part:
"Once again, the devastation of gun violence continues to traumatize our communities. It should be unfathomable that outside of one of our schools, as an event was letting out, six people--including a toddler and four teens--were shot. But of course, it is anything but unfathomable. It should horrify us all, but it should shock none of us.
Our schools must be safe. Our schoolyards must be safe. Our children's walks to and from school must be safe. Our communities must be safe. While we must do everything in our collective power to ensure that our schools and communities at large are safe, we cannot do this without real, systemic change to our commonwealth's gun laws."
FOX 29's Chris O'Connell reports from the scene more than 30 shots were fired.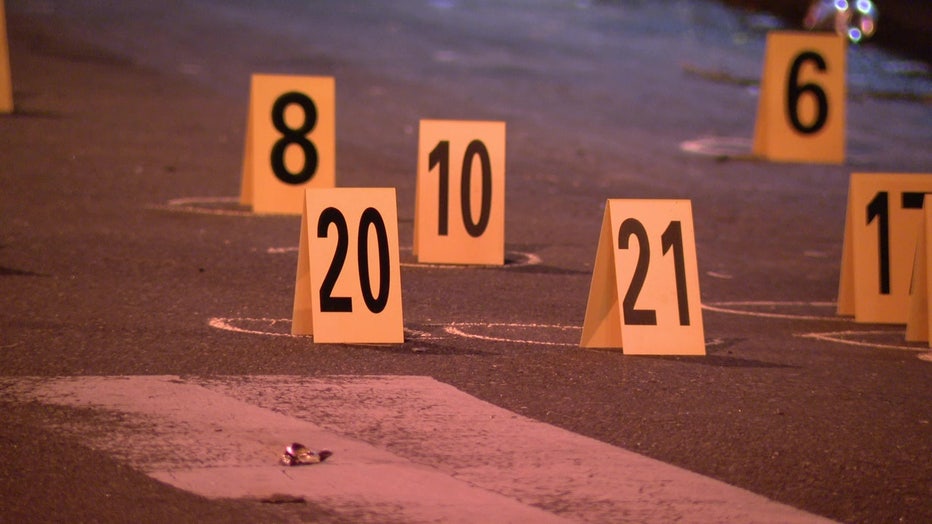 Police are actively investigating the scene. No arrests have been made.
___
Tips can be submitted by calling 215-686-TIPS (8477) or texting PPD TIP (773847). Tips can also be submitted anonymously online, here. All tips are confidential.
Click here to find resources for victims of violence in Philadelphia.