Police locate woman seen bleeding, yelling for help inside truck cab on New Jersey highway
SOUTH BRUNSWICK, N.J. - Authorities in New Jersey say a woman who was seen bloodied and screaming for help inside a truck cab has been found along with the driver. 
Police said during a Thursday afternoon press conference that a community tip brought the search to a "positive end." 
Officers from the South Brunswick Police Department were called to Route 130 near Dayton Toyota around 2 p.m. Wednesday for reports of a woman yelling for help.
A witness told police that a Hispanic woman believed to be in her 20s with long brown hair was inside a white truck cab screaming for help and bleeding from her face.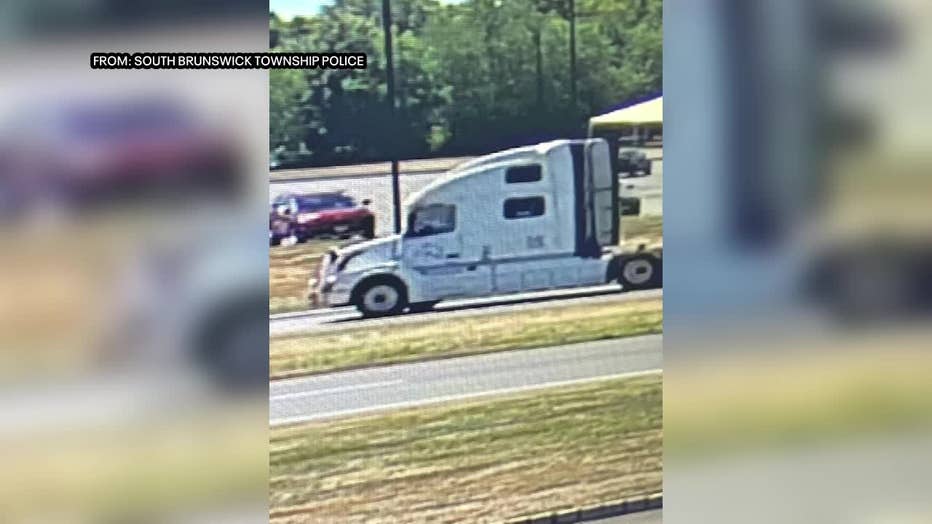 Police are searching for a white truck cab after a witness reported seeing a woman inside screaming for help and bleeding from the face.
Investigators said the witness reported that the woman was pulled back into the cab by a white man with a beard wearing a blue shirt. The truck pulled away on Route 130 onto Ridge Road.
Video surveillance from a business near the incident helped police identify the truck and the woman. Officers searched areas in Union and Middlesex counties and eventually found a man who matched their description exiting a white truck cab in Woodbridge. 
Police said the woman was found at the same location and suffered undisclosed injuries. It's believed that the man and woman know each other, but police did not share a possible relationship.
"We still have a lot of work to do to get to the bottom of what actually happened, but the important thing is we got her home safe," Detective Tim Hoover said.
Investigators heaped praise on the public for helping authorities track down and safely recover both people involved in the incident.