Police searching for teen who disappeared from Delaware mall in October
DOVER, Del. - Authorities are searching for a Delaware teenager who they say disappeared from a crowded mall in early October and was last seen in Maryland. 
Alexis "Lexi" Marrero, 15, was reported missing from Christiania Mall the evening of Oct. 1, according to Maryland State Police. 
Alexis's cellphone was found in the mall parking lot and her social media accounts have not been active since she went missing, investigators said. 
It's believed that Alexis stayed at a residence in Middletown, Delaware on Oct. 2, nearly 20 miles south of Christiania Mall.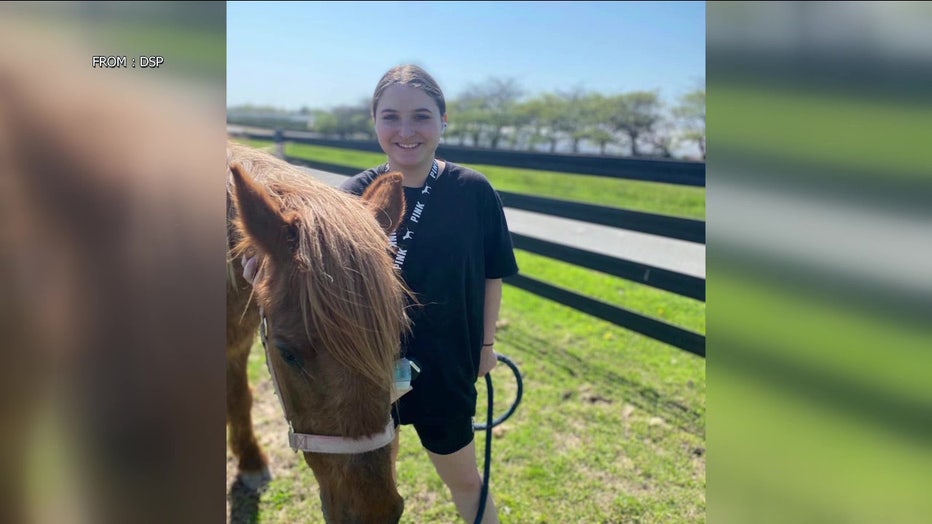 A state police handout said Alexis is using other people's cellphones to solicit rides and find new places to stay. 
"Through interviews and other investigator leads we know she engaged several members of the public to seek assistance in transportation using cellphones and possibly finding places to stay," Sergeant India Sturgis said.
She is described by police as being 4 feet, 11 inches tall with brown hair and blue eyes. 
In a Wednesday press conference with Delaware State Police, Alexis's mother made a heartfelt plea to her daughter to return home. 
"Alexis, if you're watching this, you always hear me say 'No one loves you more than me' and that stands true today," Jennifer Marrero said. 
State police say Alexis was last spotted in North East, Maryland four days after she was reported missing. 
North East, Maryland is 25 miles northwest of Middletown and 20 miles southwest of Christiania Mall. The National Center for Missing and Exploited Children issues a missing person alert for Alexis in the Delmarva area, adding that she "may be in need of medical attention."
"Whatever you're dealing with we are here to support you, we shouldn't be celebrating the holidays without you," Jennifer Marrero said. "We want you to call home and if you're with somebody who is not letting you come home, I know you're a very smart girl, and you'll figure out a way."
Family members say Alexis is a freshman at MOT Charter School in Middletown and has been doing well in school. She is an avid horseback rider and comes from a large family. 
Anyone with information on Alexis's whereabouts should contact Delaware State Police immediately.