Police: Teen killed, another hurt in Philadelphia drive-by shooting
PHILADELPHIA - A drive-by shooting Friday afternoon in Philadelphia claimed the life of a teenage boy and injured a teenage girl, according to police.
Officers from the Philadelphia Police Department were called to the 800 block of Bridge Street around 4 p.m. for reports of a shooting. 
Police found a 14-year-old boy suffering from gunshot wound to the chest and rushed him to Albert Einstein Medical Center where he died. 
Family members later identified the young victim as Bobby Yocum.
A 15-year-old girl who was shot in the eye on Bridge Street arrived at Frankford hospital and was placed in stable condition, according to police.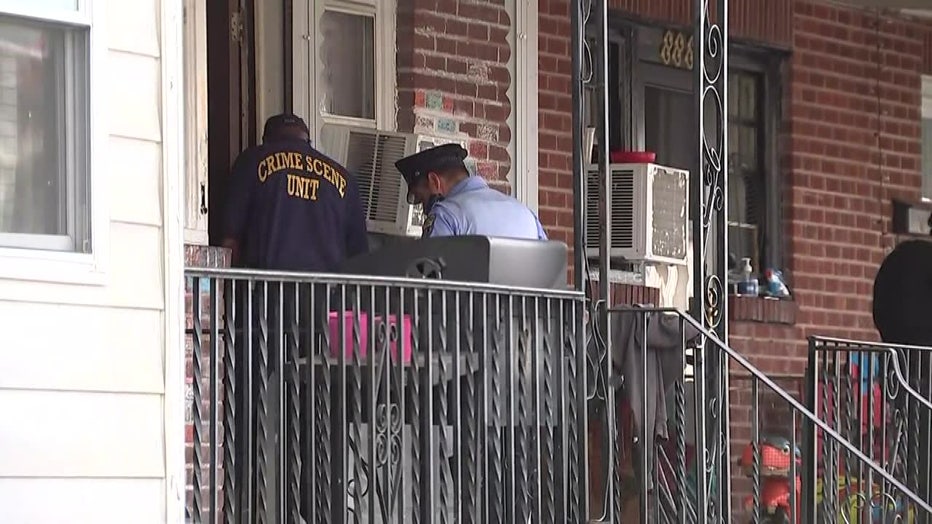 Authorities say a 14-year-old boy died and a 15-year-old girl was hurt in a driver-by shooting.
Captain John Walker told reporter that the teens were sitting on the front porch of a home when a shooter fired from the window of a blue Chevy. Witnesses estimate there were more than a dozen kids on the porch when the gunfire started.
A neighbor told FOX 29's Kelly Rule that she saw the vehicle approaching with a gun poking out of a cracked window and tried to warn the kids.
"We saw the car, the window was down a little bit and the gun was out, my neighbor said 'There's a gun!' he tried to warn them, but the kids didn't hear it and then the shooting just went after that," Michelle Castro said.
No arrests were reported following the broad daylight double shooting, and authorities did not share a possible motive.
"We just need the public's help to understand that this can't be normalized, number one, and that we should not tolerate this," Walker said. "We will walk with you, we will be with you, we will be your partners, but we need people to be engaged with their kids and engaged with communities."