Preliminary 4.2-magnitude earthquake reported just outside of Riverside County
RIVERSIDE COUNTY, Calif. - A preliminary 4.2-magnitude earthquake was reported near the edge of Riverside County Friday night.
The U.S. Geological Survey (USGS) says the quake – first reported at 4.5 before correcting itself to 4.2 – was reported at 6:16 p.m. about 0.6 mile northwest of Palomar Observatory, an area just outside Riverside County.
It was recorded at a depth of about 9 miles, USGS reports. 
There were no immediate reports of damage or injuries.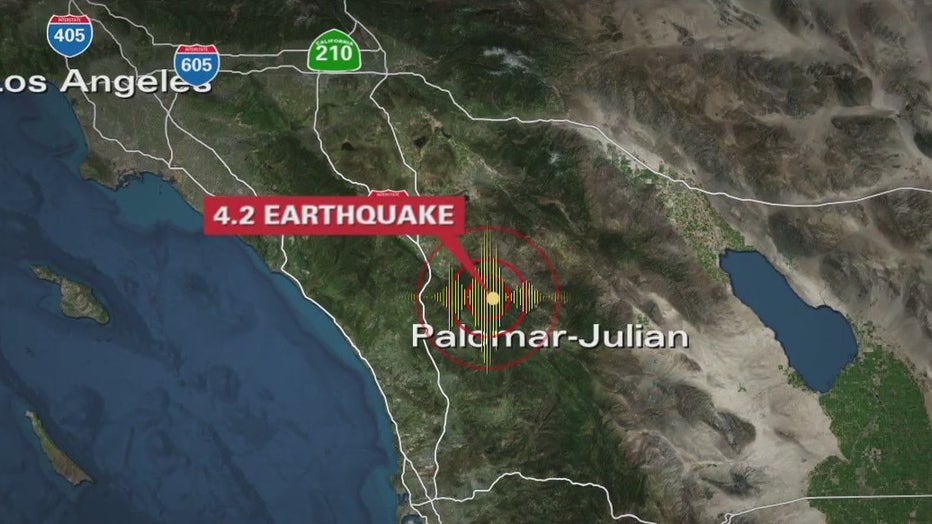 The USGS is asking anyone who felt the quakes to submit a brief report. You can click here for more information.