Suspect accused of stealing two go-carts from Northampton County Tractor Supply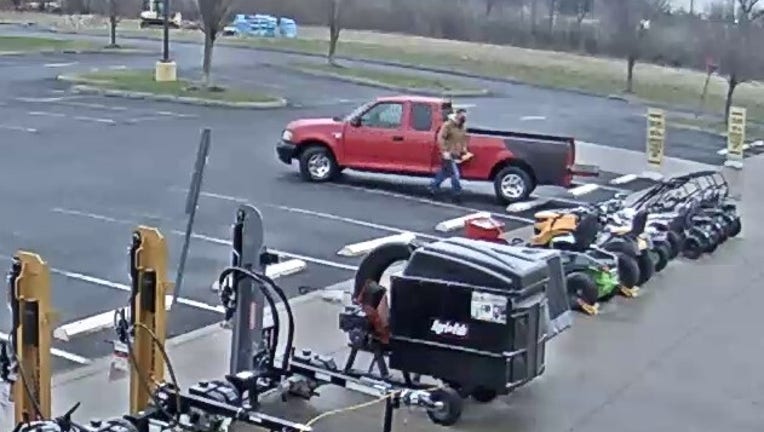 article
LOWER NAZARETH TWP, Pa. - Police in Northampton County are trying to identify a person accused of stealing two go-carts from a Tractor Supply in early December. 
The Colonial Regional Police Department on Monday shared security camera images from outside the Tractor Supply on Jandy Boluevard. 
Investigators say on Dec. 11 an unknown man pulled into the parking lot around 7 a.m. driving a red Ford F-150 extended cab and cut the locks on two go-carts valued at $13k each.
The suspect loaded the go-carts into the bed of his truck and left the parking lot, according to police. 
Investigators pointed out the truck's distinctive black side door and front bumper. Anyone with information on the suspect's whereabouts is asked to contact police.