Suspect in custody after standoff, shootout with FBI agents in Reading
READING, Pa. - A man has been taken into custody following a daylong standoff in Berks County on Monday.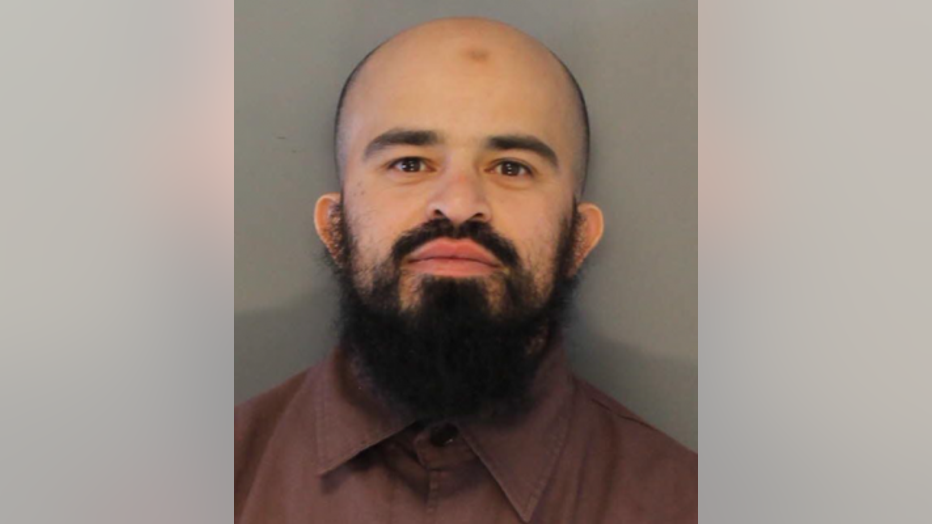 Rafael Vega-Rodriguez, 37, was apprehended overnight in Lancaster County.
Rafael Vega-Rodriguez, 37, was apprehended overnight in Leola, Pennsylvania, according to the FBI.
The incident began overnight Sunday when FBI agents approached Vega-Rodriguez about an ongoing investigation. That's when he reportedly began firing on agents.
Authorities believed Vega-Rodriguez ran into a home on Grennwich Street where Monday's standoff unfolded.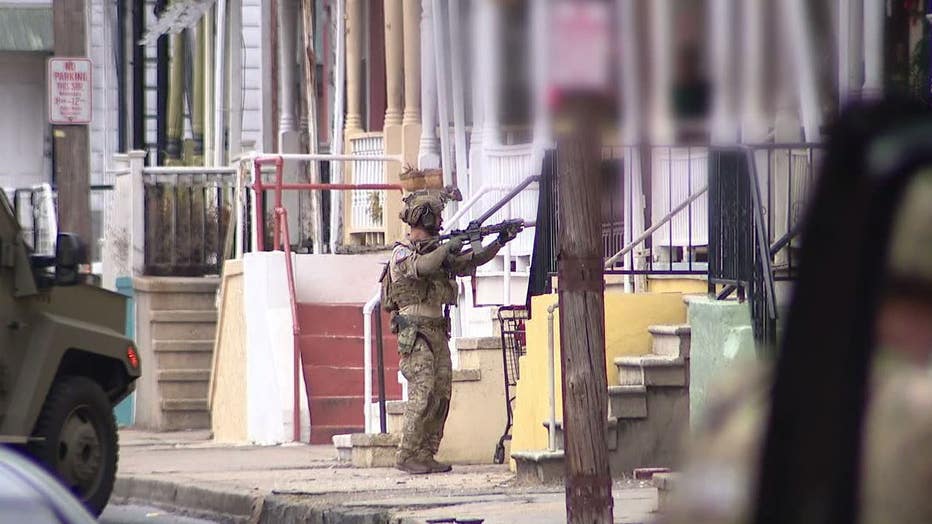 ---
RELATED STORIES:
Berks County DA warns public after cluster of drug overdoses
Police: Man beat Berks County couple to death with hammer, lit self on fire
Berks County mother accused in children's hanging deaths ordered to trial
---
FOX 29's Jeff Cole reported several loud bangs were heard throughout the day after agents equiped with millitary weapons entered the home. Residents huddled in their homes.
In the mayhem, Luis Ortega, carrying a weeping child in his arms, urged agents to stop the blasts. He says his young children were terrified and his home was damaged.
"They were aiming with snipers and guns. They threw bombs and stuff with a whole of of cops, for one guy!" exclaimed Dellaneyra Rivera.
Vega-Rodriguez was ultimately taken into custody in Lancaster county Tuesday morning.
The Feds say Vega-Rodriguez is a suspect in multiple shootings in the area.
"We had very credible information after the shooting that he was in the vicinity and had lived in the residence in the past," FBI Special Agent in Charge Tara McMahon stated.
The Feds argue they understaood the disruption to the people of the Northwest Reading neighborhood, but claim the arrest makes the community safer.
"If you try to kill FBI agents, we will bring all our termination resources and partners to bare," Special Agent McMahon continued. 
A man with Vega-Rodriguez was injured in the standoff. His condition was not immediately made available. No other injuries were reported.
A $10,000 reward was offered for information leading to Vega-Rodriguez's arrest and conviction.
No further information has been released at this time.
___
For the latest local news, sports and weather, download the FOX 29 News app.
DOWNLOAD: FOX 29 NEWS APP