'The Masked Singer': UFO soars back to reality after out-of-this-world reveal
LOS ANGELES - "The Masked Singer" celebrated the coronation of King Charles III on "British Invasion Night" Wednesday as the final four remaining celebrities battled it out. 
During the quarter-finales, singers UFO, Macaw and California Roll competed in the epic competition to make it to the semi-finals, but this time UFO would fly back home. 
Unmasked on the runway – or "The Masked Singer" stage – was American model and actress Olivia Culpo. 
"Thank you so much for this opportunity," Culpo told the audience after the reveal. "I really do feel like, although I had a mask on, this is more of my personality that I got to share for the first time."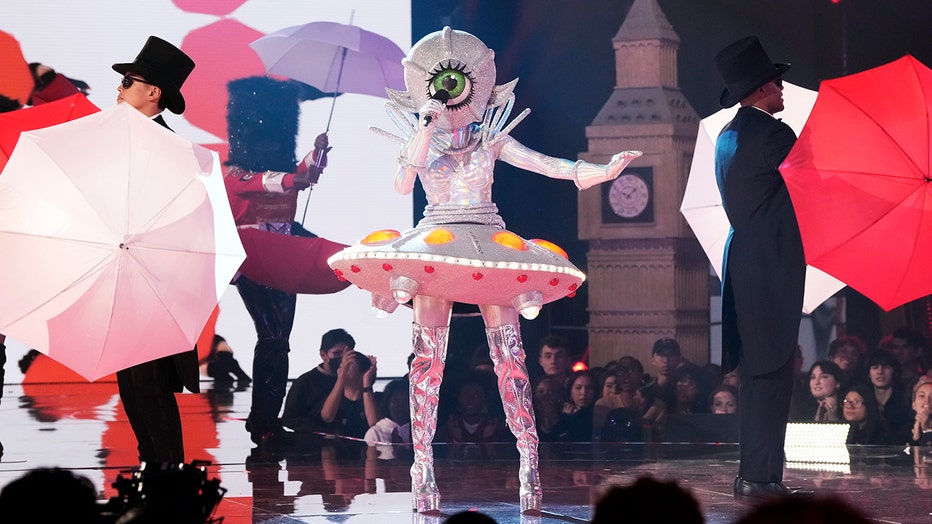 THE MASKED SINGER: UFO in the "Quarter Finals" episode of THE MASKED SINGER airing Wednesday, May 3 (8:00-9:01 PM ET/PT) on FOX. CR: Michael Becker/FOX. ©2023 FOX Media LLC.
After winning the Miss Rhode Island competition, the 30-year-old was later crowned Miss USA and then Miss Universe in 2012.
"So much of what I feel like I have to do is not about that [personality] or people don't want to see your personality, so this was really, really fun for me," she continued. 
Panelist Nicole Scherzinger, a friend of Culpo's, was not able to guess that she was behind the costume and mask.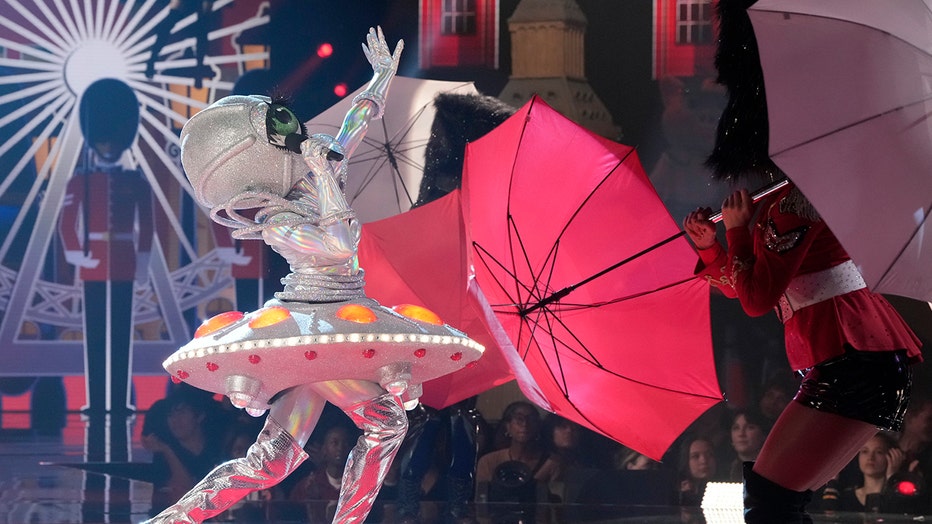 UFO performs during British Invasion night on The Masked Singer. (Credit: Michael Becker/FOX Entertainment)
"I know you're the most gorgeous human ever – look at that face – but I didn't know you could sing," Scherzinger revealed to Culpo. "I also want whatever you have, because we've always said through and through, you're so infectious, you have the best energy and the best spirit on this show this season." 
RELATED: 'The Masked Singer' double elimination: Prayers for Mantis, Gargoyle gets 'Gargboyled'
Culpo replied, "I'm no Nicole Scherzinger but I like to sing in the showers." 
Next week on 'The Masked Singer' 
Don't miss out on next week when Macaw, California Roll and Medusa head to the Semi-Finals and compete for "The Masked Singer" trophy.
RELATED: 'The Masked Singer': Doll revealed, sent home after rocking out
"The Masked Singer" Season 9 airs Wednesdays at 8 p.m. ET on FOX.
This station is owned by FOX Corporation.