What to Watch: Clues about voter sentiment could emerge from Pennsylvania primary election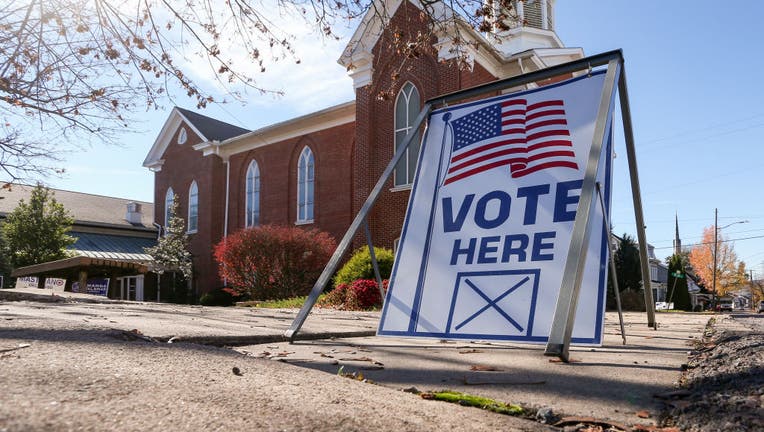 article
PHILADELPHIA - An off-year election in Pennsylvania Tuesday could send early signals about the mood of voters ahead of next year's races for White House and Congress. 
A special legislative race in the Philadelphia suburbs could determine whether Democrats retain a one-vote majority in Pennsylvania's House of Representatives, and the outcome could demonstrate how voters are feeling in a crucial region of a swing presidential state. Both parties will choose nominees for the Pennsylvania Supreme Court, and Philadelphia voters will cast ballots in mayoral primaries.
PENNSYLVANIA HOUSE ON THE LINE
Special legislative elections could determine if Democrats remain in control of the Pennsylvania House of Representatives.
They won a one-seat majority in November after 12 years. On Tuesday, voters will fill two empty seats, with most of the attention focused on a seat in Philadelphia's suburbs left vacant by a Democrat who resigned. The contest pits Democrat Heather Boyd, a former legislative and congressional aide, against Republican Katie Ford, a military veteran, school volunteer and behavioral therapist.
Control of the House will affect how partisan measures are handled, from abortion rights, gun rights and election law to the coming year's budget, which will be lawmakers' focus through June.
PHILADELPHIA MAYOR
In heavily Democratic Philadelphia, voters will likely choose the next mayor of the nation's sixth most-populous city from a crowded field of candidates in Tuesday's primary. The election comes as the city faces upticks in gun violence and safety concerns.
RELATED COVERAGE
Five frontrunner candidates, including former city council members, former city officials and a grocery store franchiser, have sought to differentiate themselves in a tight contest.
They are vying to replace Mayor Jim Kenney, a Democrat who is term-limited. The winner will go up against the lone Republican candidate, David Oh, a former city councilmember, in November.