William Shatner forecasts the future of space flight, gives sneak peek at new space-themed FOX series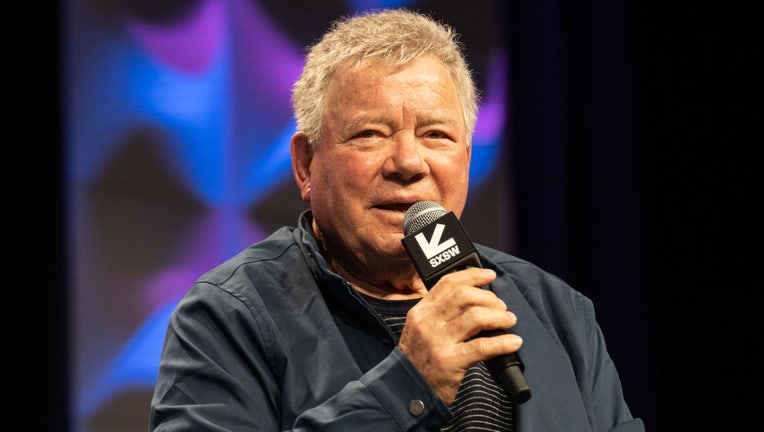 article
William Shatner, who is best known for his role as Captain James T. Kirk on the original "Star Trek" series, will host FOX's new space-themed celebrity competition show "Stars on Mars" this summer.
The new out-of-this-world unscripted series is set to premiere Monday, June 5 on FOX. Shatner shared his excitement over the upcoming reality show Thursday with Neil Cavuto on "Your World," calling the concept "amusing" when it was originally presented to him. 
MUSK, BEZOS, BRANSON LAUNCH INTO NEW LAP OF BILLIONAIRE SPACE RACE
"Stars on Mars" will feature household names who trade in their possessions, status and glamorous lifestyles on Earth for a summer on "Mars." Their mission is to suit up, colonize, compete and conquer their new galaxy surroundings, until there is just one "celebronaut" left standing.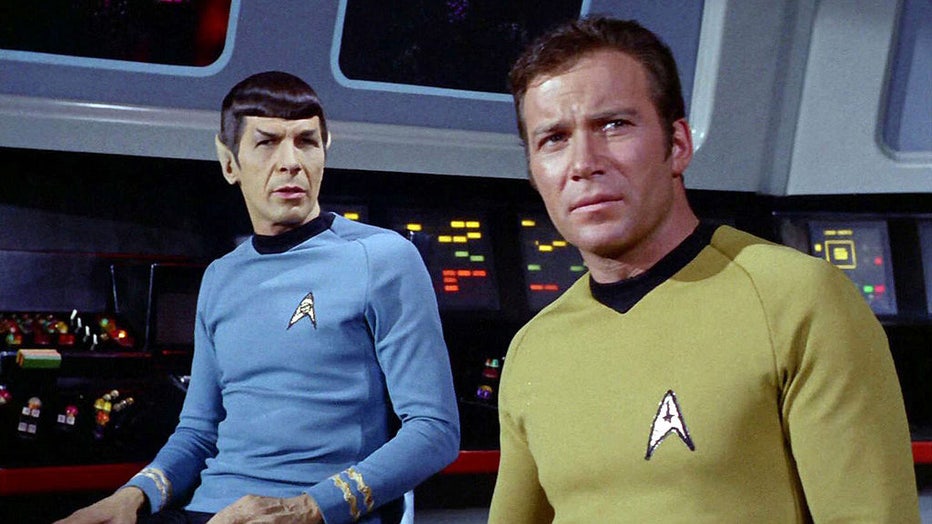 Leonard Nimoy as Mr. Spock and William Shatner as Captain James T. Kirk in the STAR TREK episode, "Spock's Brain." Original airdate, September 20, 1968. (CBS via Getty Images)
Still, Shatner knows something about being a real-life celebronaut. In 2021, at 90, he became officially the oldest person to travel to space when he flew aboard billionaire Jeff Bezos' Blue Origin rocket.
NASA'S JAMES WEBB SPACE TELESCOPE CAPTURES SPECTACULAR IMAGE OF ULTRA-BRIGHT MERGING GALAXIES
The USS Enterprise commander reflected on his historical venture into space and how the experience impacted him emotionally on "Your World."
"I had such a complex time up there," Shatner said. "When I came down… I was weeping, and I had no reason… I know I had no idea why I was crying. And the others were, you know, doing the champagne thing. And some champagne touched me on my arm and felt like fire. I was totally in another area ,and I realized I was in grief. And the grief I realized – this all took time – was for the Earth." 
From (L-R) Blue Origins Vice President of Mission & Flight Operations, Audrey Powers; "Star Trek" actor William Shatner; Planet Labs co-founder, Chris Boshuizen; and Medidata Solutions Co-Founder, Glen de Vries attend an event. (PATRICK T. FALLON/AFP via Getty Images)
Shatner commented on SpaceX's successful launch of its giant Starship rocket Thursday morning and its explosion minutes later while awaiting stage separation.  
"This thing that went that blew up is just, it's sad and yet that's science. I mean, science is full of experiment," said Shatner.
JAMES WEBB SPACE TELESCOPE CAPTURES MOST DETAILED EVER IMAGE OF URANUS
The 400-foot-tall Starship rocket was the biggest and most powerful rocket ever built. NASA announced in April 2021 that it has chosen SpaceX's Starship for its next moon mission. It will be NASA's first since landing astronauts on the moon in 1972. 
William Shatner as Captain James T. Kirk, DeForest Kelley as Dr. Leonard H. "Bones" McCoy, and Leonard Nimoy as Mr. Spock in the STAR TREK episode, "A Piece of the Action."  Original air date, January 12, 1968, season 2, episode 17.    (Photo by CBS via Getty Images)
Shatner told Cavuto he once traveled to SpaceX to meet Elon Musk and was reminded of the complexity of spacecraft technology and manufacturing.
"They were showing me around, and I looked into one of these engines and there were innumerable pipes going every which way and on one pipe I swear I saw a band-aid," he said. "I saw a piece of white tape on one of the 50 pipes going in various directions, and it just reminded me of how complex everything is." 
NASA PREPARES MARS MISSION ON EARTH FOR 4 VOLUNTEERS
"How do they know where each pipe is going and whether the fitting is exactly, right? Because everything's airtight. There are a million parts," Shatner added.
"I sat in the hammock of the Lunar Excursion Module, and I looked up and I pronounced it as the most complex thing mankind has ever made. But these things are far beyond that. They're going to Mars!"