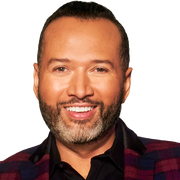 Thomas Drayton rejoined the FOX 29 News team in October 2016 as co-anchor of the 4-6 a.m. hours of "Good Day Philadelphia" after working as an international network correspondent and host. He was previously co-anchor of the "FOX 29 News at Five" and "FOX 29 News at Ten" from September 2008 to 2013.
An Emmy award-winning anchor and correspondent, Thomas was an anchor and reporter in New York City, Denver, Sacramento, Anchorage, and Colorado Springs.
Thomas spent part of his childhood in the Delaware Valley, attending Marcus Newcomb Middle School in Pemberton Township, N.J., while his father was stationed at Fort Dix. He later attended Pepperdine University where he earned a B.A. in Telecommunications.
Recognized for his excellence in reporting, Thomas has received numerous awards and honors including the National Association of Broadcasters' Awards for Outstanding News Anchor, Outstanding News Producer, and Outstanding Investigative Reporting. Other accolades include NAACP Recognition for Leadership and Commitment to the Community, National Association of Black Journalists Awards, Associated Press recognition for local and national reporting as well as thirteen Emmy nominations.
Working with various non-profit organizations, Thomas supports numerous projects including working with families in need and individuals living with H.I.V./ AIDS. He founded three academic scholarships for underserved children in the community. He previously served as the Sacramento Vice President for the National Academy of Arts and Sciences, where he founded an additional academic scholarship for minority students who are interested in a broadcasting career.
The latest from Thomas Drayton