Eagles 2023 Schedule: Birds to take on Giants in South Philly on Christmas Day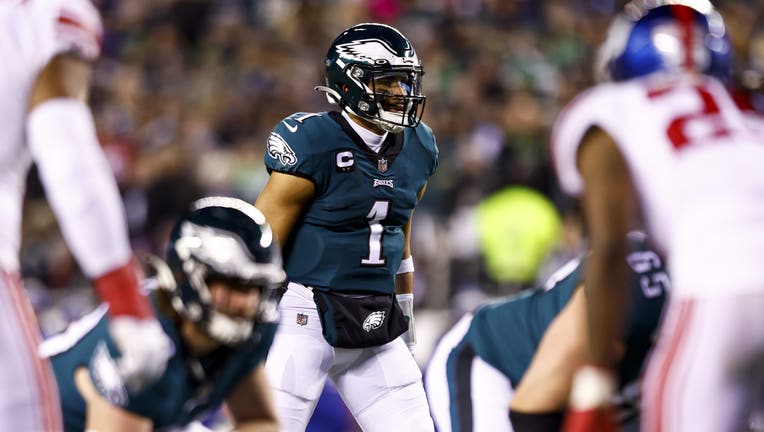 article
PHILADELPHIA - The NFL's 2023 regular season schedule will be announced in full on Thursday night, but 'Christmas' has come early for Philadelphia Eagles fans. 
The Eagles announced on Wednesday morning that they would be playing host to the New York Giants on Christmas Day! 
The division rivalry will continue Monday, Dec. 25 at Lincoln Financial Field at 4:30 p.m. on FOX, according to the team's website. 
Eagles fans are hoping their team can build on last season's success that carried them all the way to the Super Bowl, where they were ultimately defeated by the Kansas City Chiefs. 
Meanwhile the Giants are looking to build on their 2022 season that was ended by the Eagles in the Divisional Round of the playoffs. 
The Eagles also announced Wednesday a Week 13 match-up against the San Francisco 49ers, which is being billed as a re-match of last years NFC Championship Game. 
The Birds punched their ticket to the Super Bowl in the previous meeting, blowing out the 49ers 31-7.
The Christmas Day game is the first of the Eagles' home games to be officially revealed by the NFL. 
They're still awaiting dates and times for their home opponents who include the Giants, Commanders, Cowboys, Bills, 49ers, Vikings, Cardinals, and Dolphins. 
The Eagles will also hit the road for games against the Giants, Commanders, Cowboys, Buccaneers, Chiefs, Jets, Patriots, Rams and Seahawks. 
The full schedule will be revealed Thursday night at 8 p.m. EST.