National League Champs! Phillies awarded championship rings during home opener series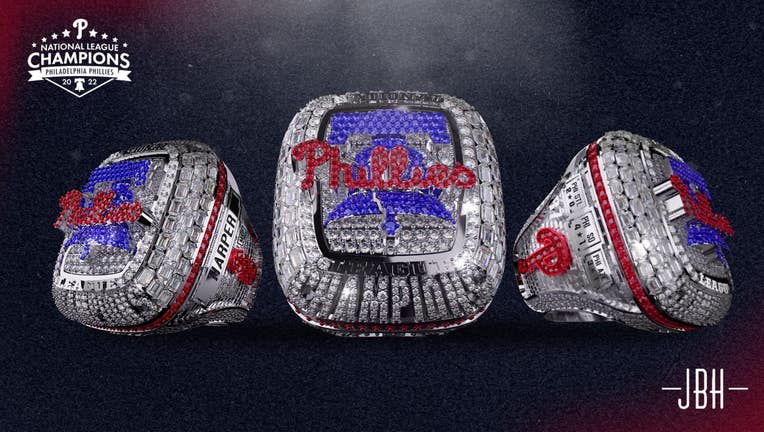 article
PHILADELPHIA - It may be the start of a new season, but Philadelphia is still reeling from last season's legendary World Series run!
Ultimate victory may have been cut short by the Astros, but the entire city celebrated their beloved team at every opportunity - and the celebration continued Sunday at Citizens Bank Park.
The Phillies were given their National League Championship rings during the final day of their 3-game series opener against the Cincinnati Reds.
RELATED COVERAGE: Stott caps 3-run 9th with RBI single, Phillies top Reds 3-2
A total of 41 rings were presented to 29 players and 12 coaches during an on-field ring ceremony.
And just like last year's team - the Phillies' championship ring is one of a kind:
13.50 total carats of 419 diamonds, 152 rubies and 97 sapphires
Leather from a game-used baseball from Game 5
Phillies bell logo surrounded by diamonds in a brick pattern paying homage to Citizens Bank Park
Inscribed attendance figure for Game 5 of the NLCS
Silhouette of the Philadelphia skyline and Independence Hall
It even features a nod to the dedicated fans of the Fightin' Phils! "Bedlam at the Bank" and "Dancing On My Own" will now forever be a part of the 2022 postseason with their own spot on the ring.
"With the electrifying postseason run that the club had, we knew we needed to design a ring that is symbolic of the galvanizing impact it had on our players, our fans and the city," Phillies Managing Partner and CEO John Middleton said.