1 dead after car bursts into flames after rear-end collision in Roxborough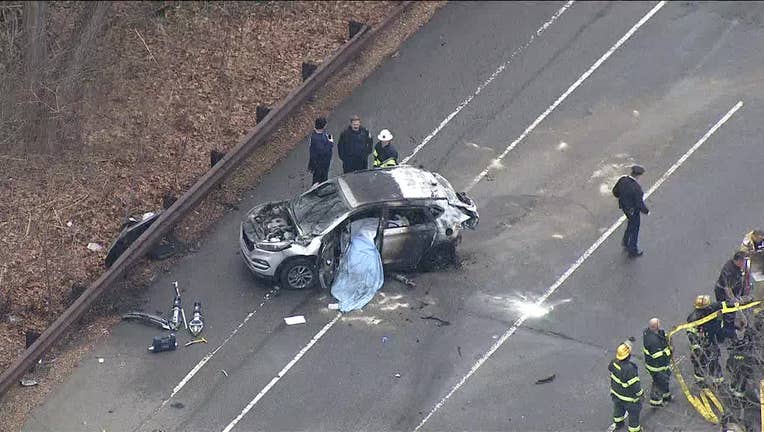 PHILADELPHIA - Police say a 55-year-old man has died after his car was rear-ended and burst into flames Friday morning in Roxborough.
The incident happened at approximately 9:12 a.m. on Henry Avenue and DuPont Street.
Officials say a 77-year-old man was driving southbound on Henry Avenue when he rear-ended a vehicle that was stopped at a red light at the intersection.
The impact caused the stopped vehicle to spin into the northbound lanes of Henry Avenue and catch fire.
The driver of that vehicle, a 55-year-old man, was unable to exit. Once fire officials extinguished the fire, the victim was pronounced dead at 9:29 a.m.
The driver of the striking car was hospitalized with several broken ribs, a broken hand and a broken foot/ankle. 
A 69-year-old man and a 66-year-old woman who were in a third vehicle were uninjured.
Both the northbound and southbound directions of Henry Avenue were shut down.
Police are still investigating.
---
For the latest local news, sports and weather, download the FOX 29 News app.
DOWNLOAD: FOX 29 NEWS APP