2 men sought in several strong armed robberies at King of Prussia Mall, police say
UPPER MERION, Pa. - Two Philadelphia men are wanted for allegedly stealing thousands of dollars in merchandise from high-end retail stores at the King of Prussia Mall over the last several months. 
Anthony Abner,35, and Brian Hughes, 32, are connected to at least seven thefts and strong-armed robberies, five of which happened between February and May. 
In one incident, authorities say the men stole over 40 pairs of Octane jeans and merchandise totaling more than $15k. 
They're accused of hitting big-name store located inside the mall like Sunglass Hut, GAP. During the stretch of robberies, police said the men have become physically aggressive.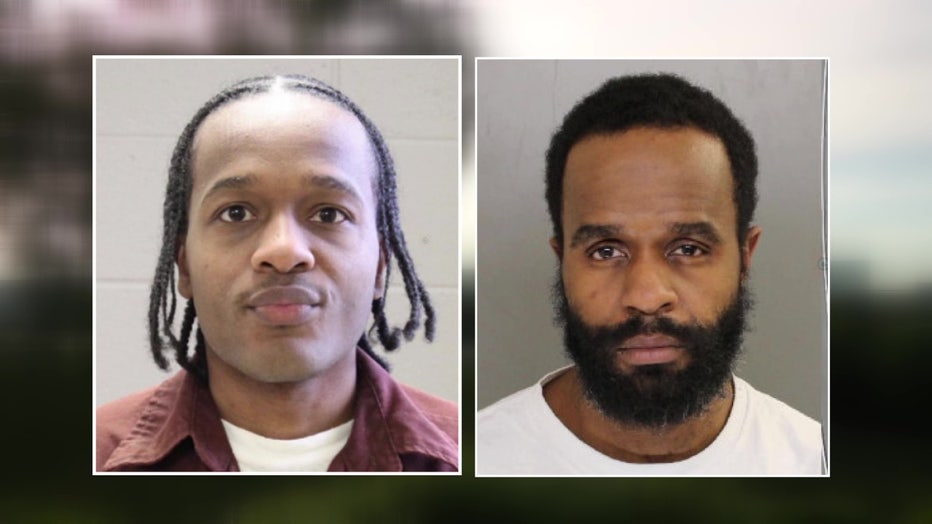 In one case, police say an unidentified man working alongside Hughes forcibly pushed a 77-year-old Optical World employee against a wall before grabbing 10 pairs of glasses. 
That theft, according to police, totaled more that $18k. 
"In this day and age, the world is going through things, things we've never gone through, and so I think security is the number one priority everywhere," Amber Diaz of Port Richmond said.
Court documents show the pair is also wanted for at least one theft at a Sunglass Hut in Cherry Hill. 
Upper Merion Police say there are several active warrants our for Abner and Hughes. Anyone with information about their whereabouts should contact police.