2 hurt when small plane makes emergency landing at Pennsylvania golf course
TREDYFFRIN, Pa. - Authorities say two people were hurt when a plane made an emergency landing on a Pennsylvania golf course Wednesday afternoon. 
The hard landing happened around 3:30 p.m. at St. Davis Golf Country Club in the Wayne section of Tredyffrin Township. 
Police Chief Mike Beaty told reporters that the plane was being piloted by a 70-year-old man, who had his wife and two cats aboard. 
During the flight, investigators said the plane experienced a "mechanical failure" and the unnamed pilot eyed the golf course for an emergency landing spot.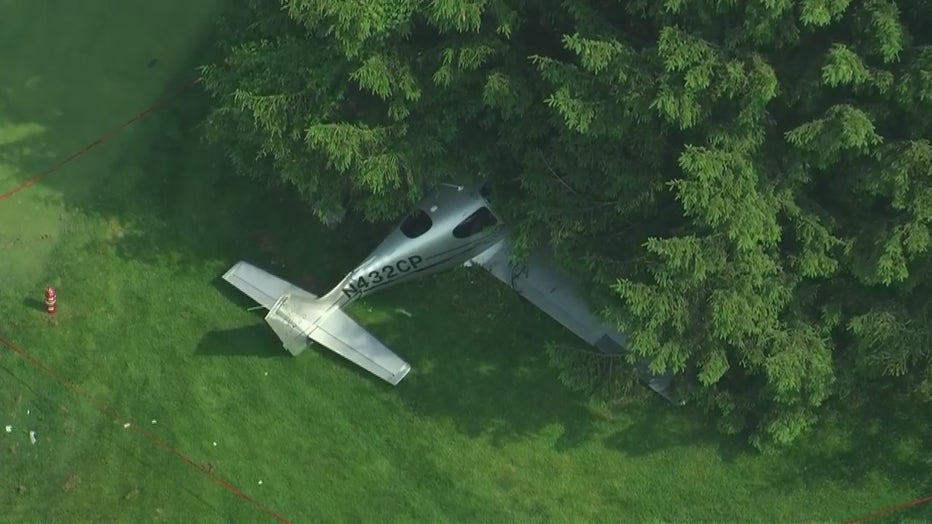 The plane impacted a slight rise in the terrain before it came to a stop near a tree line, authorities said. 
The pilot, his wife, and their two cats were all safely removed from the plane with help from a group of witnesses. 
The passengers were taken to Paoli Hospital for treatment, according to police. 
FOX 29's Chris O'Connell reports that public records show the plane, a Cirrus SR22, is owned by a Montgomery County man.
Authorities said the plane was heading to Wings Field in Blue Bell, Pennsylvania from Fort Myers, Florida. 
Officials from the Federal Aviation Administration (FAA) and National Transportation Safety Board released the following statement: 
"A single-engine Cirrus SR22 crashed on the golf course at St. Davids Golf Club in Wayne, Pa., around 3:30 p.m. local time Wednesday. Two people were aboard. The FAA and National Transportation Safety Board will investigate. The NTSB will be in charge of the investigation and will provide additional updates."