'Baseball ready': Donations pour in after gear stolen from kids baseball team in Fishtown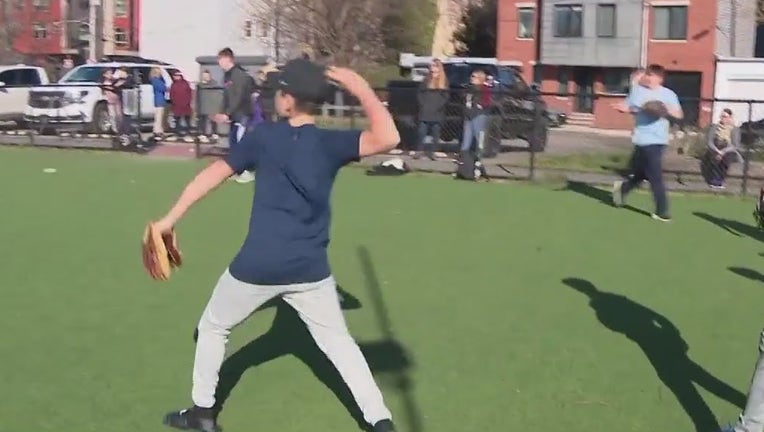 article
PHILADELPHIA - A group of boys in Fishtown learned the true mean of community when theirs rallied around them to rise above recent cruelty that plagued their baseball team.
The Saint Laurentius team faced a major setback last month after their gear – bats, gloves, balls – were all stolen.
The school went without a team for seven years, until gym teacher Daulton Miller stepped in to coach and get equipment donated - but it was all taken away in the blink of an eye.
"Catchers gear, extra gloves, extra bats. Anything you can think of, even bases. Home plate was in my trunk," Miller said after his Kia with all the gear inside was stolen.
RELATED COVERAGE: Kids baseball team in Fishtown facing major challenge after all their gear is stolen
The coach wondered if they would even get to have a season. Players feared the worst - but their community wouldn't let that be the end of their story!
Coach says donations started to pour in, and the team was able to purchase the equipment they need to get back on the field "baseball ready."
"Our boys learned a few lessons; the first one a hard one," Miller said in a Facebook post Friday. "But, this experience has shown them the goodness, kindness and generosity of people. They also learned about faith and hope."