Citizen Bank Park food: Here's all the new eats coming to the home of the Fightin' Phils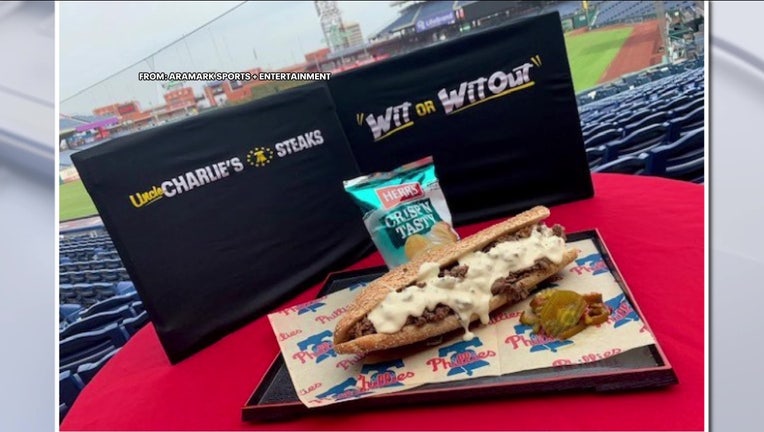 article
PHILADELPHIA - Forget the peanuts and crackerjacks, an unforgettable baseball season requires some delicious, new eats!
Citizens Bank Park is debuting some brand-new food as the Philadelphia Phillies take the field for their home-opened against the Cincinnati Reds on April 6.
Looking for something spicy? Aramark is unveiling its Mexican Street Popcorn at Pass and Stow, the sports pub and beer garden near the third base gate.
The popcorn is tossed in-house with Tajin spices, lime and cojita cheese.
But that's not the only new food item at Pass and Stow! Phillies fans can also grab some South Philly disco fries doused with roast pork, provolone cheese broccoli robe and roast peppers.
Chicken and doughnuts? Federal Donuts is going savory in Section 140 with its new crispy hand-battered chicken tenders.
Sink your teeth into an all-new jerk chicken sandwich just feet away in Section 143.
And it wouldn't be Philly without a new cheese steak - especially one named after Charlie Manuel! Grab Uncle Charlie's classic with chips on the side near Section 109.
Citizens Bank is ready to fuel fans up for another epic season with the Fightin' Phils, only one question remains - where to start?!