Delaware police use checkpoints for Carney's travel order
DOVER, Del. - Delaware police are enforcing Gov. John Carney's latest order to blunt the spread of COVID-19 in part with checkpoints designed to discourage out-of-state visitors from entering the state.
Carney's order allows any Delaware law enforcement officer to stop a vehicle with out-of-state tags except when they're traveling on interstates.
FULL COVERAGE: CORONAVIRUS
State police did just that as they stood outside a Claymont shopping center on Friday. Officers asked out-of-state drivers among the 500 that passed through whether they had essential business at the shopping center, and turned them back if they didn't, The News Journal of Wilmington reported.
No citations issued or arrests were made during Friday's operation. Violating an emergency order is a misdemeanor, and can be punishable by a fine or prison time.
"The situation in Delaware is getting worse, and we expected it to," Gov. John Carney said, adding that officials are particularly concerned about an expected surge in hospitalizations.
---
RELATED COVERAGE:
Delaware coronavirus cases rise to 593; 14 deaths
Carney orders out-of-state travelers to self-quarantine for 14 days
Delaware beaches closed to help slow spread of COVID-19
WHO: Type of cough may differentiate coronavirus from cold
---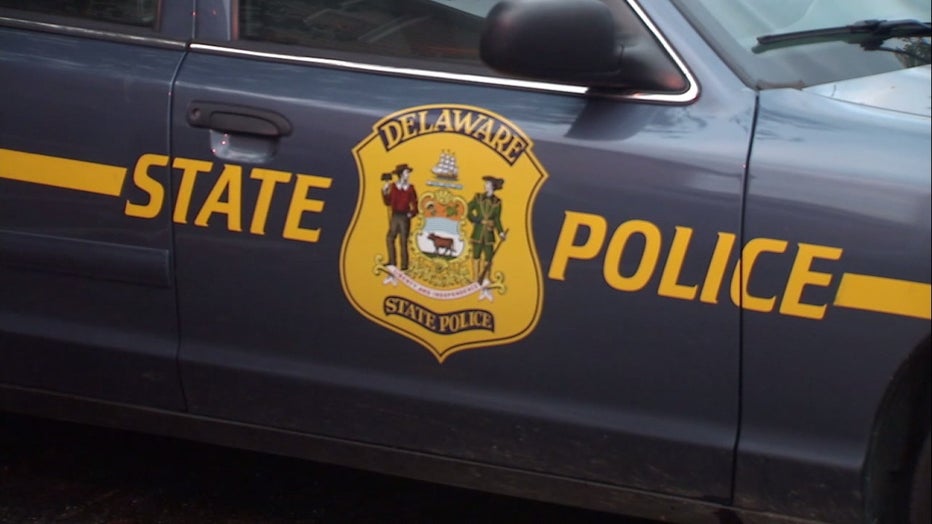 Smith said supplies of protective gear and testing equipment are flowing in greater numbers, and that hospitals are working to imple
Troopers also performed similar patrols on roads in the Claymont area on Thursday night, a police news release said.
Carney's order also tells out-of-state travelers, with some small exceptions, to self-quarantine for 14 days if they arrive in Delaware. A stay-at-home order has been in effect for almost two weeks.
The new coronavirus causes mild or moderate symptoms for most people. For some, especially older adults and people with existing health problems, it can cause more severe illness or death.
As of Saturday, evening Delaware reported close to 600 positive COVID-19 cases and at least 14 deaths. The number of people with the virus who were hospitalized neared 100.
The Delaware Department of Correction said a correctional officer assigned to a state prison has tested positive. The officer at the James T. Vaughn Correctional Center has been at home since March 28 and received the positive test result on Friday. A contract health care worker at New Castle County Community Corrections also tested positive but has since recovered, the department said.
___
For the latest local news, sports and weather, download the FOX 29 News app.
DOWNLOAD: FOX 29 NEWS APP
___
The Associated Press contributed to this report.